There is trouble brewing on the home front as boy bands One Direction and The Wanted have declared war on each other.
Harsh words have been exchanged and the boys are gearing up for a fight, which began when a few jokey comments turned sour.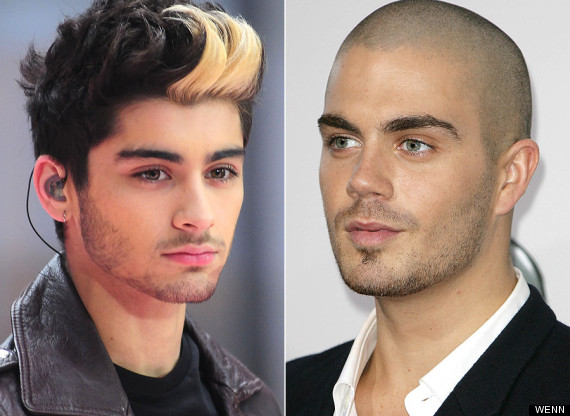 War of words: Zayn Malik and Max George
The feud began after 1D's Zayn Malik called The Wanted's Max George a 'geek' and a 'clown' on Twitter last week, after about a year's worth of sly digs at each other - but Max has decided he won't take the insults lying down.
The 'All Time Low' hitmaker called Zayn's bluff and demanded a confrontation in New York, where the band are currently based.
Max told The Mirror: "I don't know what his problem is, to be honest. He seemed to get a little bit serious. I tried to palm it off as friendly but you can only take so many insults.
"Eventually I said: 'If you've got a problem, come and see me in New York and we'll sort it out.'"
Over to you Zayn...
HUFFPOST UK CELEB ON FACEBOOK | FOLLOW US ON TWITTER
href="https://www.huffingtonpost.co.uk/2012/11/06/huffpost-celeb-awards-201_n_2082275.html" target="_hplink">VOTE IN THE 2012 HUFFPOST CELEB AWARDS
WIN A SONY XPERIA TABLET IN OUR CHRISTMAS COMP