A debilitating phobia of pregnancy and childbirth left an already bereaved mother with no choice other than to abort her second baby.
Tokophobia affects up to one in ten women, with some so fearful they liken maternity wards to torture chambers.
Charlotte Arnold suffered so badly, she ended up aborting her second child because she was too scared to continue with the pregnancy.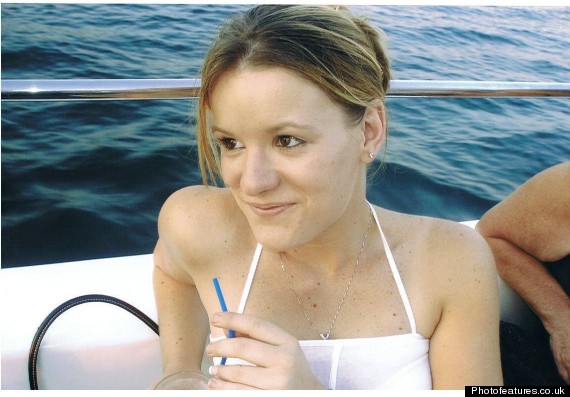 Charlotte Arnold suffers from tokophobia - a morbid fear of pregnancy and childbirth
The 24-year-old's phobia was triggered by the loss of her first baby son, five weeks before he was due.
Arnold, who had been suffering from pre-eclampsia, was forced to deliver the stillborn child she had named George, in 2007.
She spoke of her ordeal as midwife counsellor Zara Chamberlain revealed between six and ten per cent of women suffer from tokophobia.
Addressing the Royal College of Midwives annual conference in Brighton earlier this month, Chamberlain called for more awareness in the health profession about the phobia.
SEE ALSO: Women With Morbid Fear Of Childbirth Need More Support, Says Expert
She also said some sufferers use multiple forms of contraception simultaneously – even if they are desperate to have children.
She added: "It's no good saying to a woman that children have been born through the vagina for thousands of years - they know that. These are intelligent women but it is a phobia, it's a fear and they can't avoid it."
Arnold, who works as a PA, said: "I know lots of people won't understand. I was desperate to be a mother but was simply too terrified to continue with the pregnancy.
"As soon as I found out I was expecting I started suffering with anxiety and panic attacks.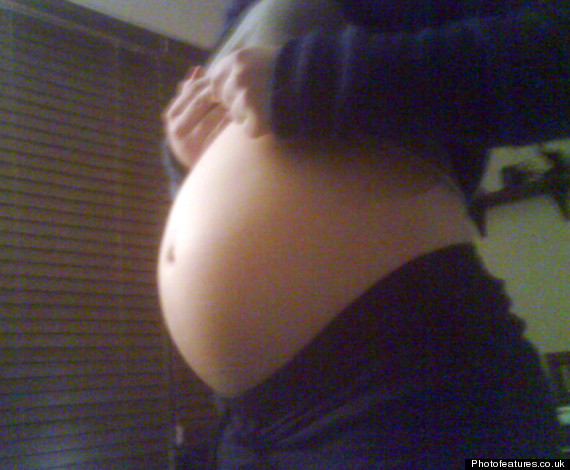 Baby bump: Arnold lost baby George 34 weeks into the pregnancy
"Deciding to end the pregnancy was one of the hardest decisions of my life but I knew there was no way I could get through it without having a breakdown.
"I left the clinic in tears, heartbroken, but also relieved that I didn't have to go through pregnancy and birth. I really felt like I had no choice. I was petrified.
"I hope this new report helps people understand what women like me go through."
According to experts there are two main types of the condition. Primary tokophobia relates to childless women who have a morbid fear of pregnancy or birth and have consequently never been able to have children.
Secondary tokophobia affects women who have experienced a traumatic pregnancy or birth experience, which leaves them too emotionally scarred to have more children.
Arnold had always dreamed of becoming a mother and was delighted when she fell pregnant in 2007.
Her pregnancy went smoothly, but at 34 weeks she realised she had not felt her baby move for several hours.
Because he was usually so active she and partner Mario Ecomomou 30, grew concerned and called their doctor.
She said: "The doctor matter-of-factly said my son had most likely suffocated inside me.
"I was horrified. Hours earlier we'd been on top of the world planning our future, now our baby was dead."
Following their ordeal, the couple moved back from Cyrpus to the UK to be with family and friends, but Arnold was haunted by nightmares and flashbacks.
She said: "I tried to focus on the thought he was resting now, but the nightmares were constant so I started counselling."
The couple had hoped trying for another child would ease the pain, but when Arnold learned she was pregnant again a year on, she was suddenly engulfed by fear.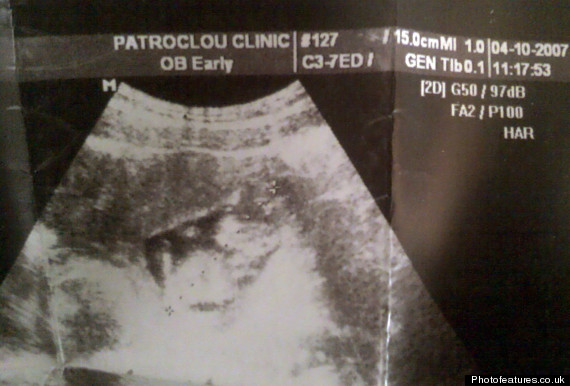 Arnold was suffering from pre-eclampsia when she lost her first baby
"I wanted a baby, but all I felt was terror. My fear it would go wrong again was overwhelming.
"I was suffering panic attacks, constant anxiety and dread. I was petrified that the same thing would happen again.
"Seeing pregnant woman or tiny babies would set me off.
"We'd also been told the pre-eclampsia could come back and I just knew then that I couldn't go ahead with the pregnancy.
"No matter how much I wanted a baby I was simply too frightened."
Arnold had always considered herself against abortion, but as each day of her pregnancy passed it started to feel like her only escape from the daily terror.
Initially she had been afraid of admitting to her partner that she wanted a termination, but in the end her phobia made the choice for her and she booked a termination at eight weeks.
Arnold says she does not regret her decision: "It would have pushed me over the edge. The fear was so great it would have finished me. I did the right thing at the time.
After a visit to her GP to discuss her fear of pregnancy, she was prescribed antidepressants, but after several months decided to stop taking them.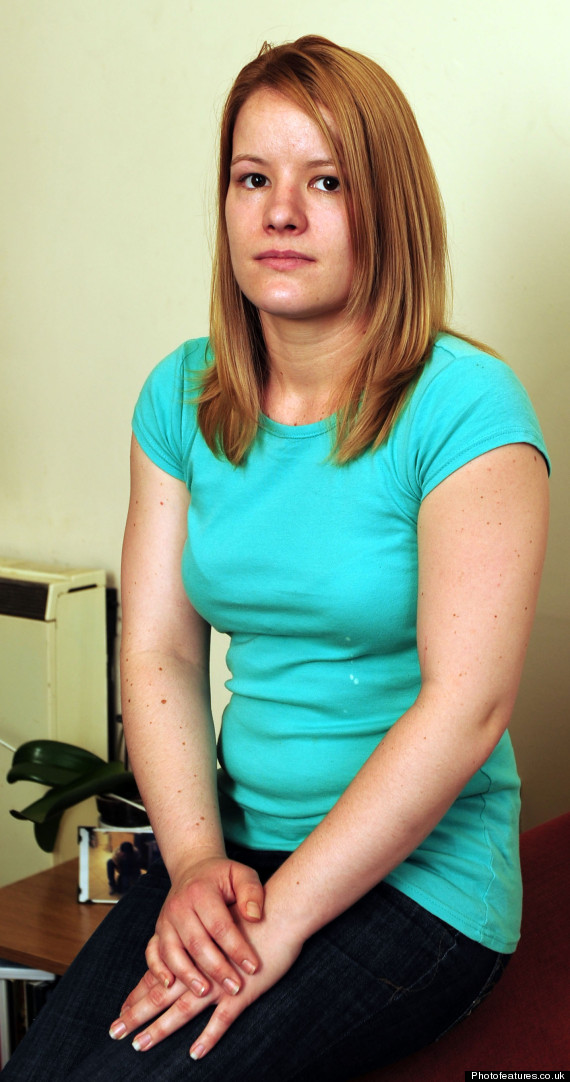 Arnold is considering trying for another baby
It's been three years since the termination and Arnold is now considering trying again after receiving counselling for her phobia.
She said: "Mario has been a saint he really has but I know he wants us to start a family and so I'm doing my best to get my head in the right place.
"Some days I think it might be possible. Other days I imagine leaving hospital without a baby again and it leaves me terrified."
Chamberlain's recommendations call for an expert in the field at every hospital to support women through their pregnancies.
Chamberlain said: "I am amazed how many midwives have not heard of tokophobia. If you don't know about it, you can't help them with it."
Chamberlain, who works at St Peter's Hospital NHS Foundation Trust in Chertsey, Surrey, added: "Where I work, after a woman with tokophobia has been identified she is referred on to me and a consultant obstetrician and then together we work as a team.
"We would book in future sessions to support her - to listen to why she's got this fear, what it means to her.
"We do a robust birth plan, we do a supportive tour of the labour ward - where they often feel as though it's a torture chamber. Some women will achieve a vaginal delivery, with support.
"Other women have an elective Caesarian section - which is also a very scary option but the baby has got to be born either vaginally or by a Caesarian section."
As Arnold prepares to consider trying again, she said: "Maybe the report will lead to women like me being offered more help and support. I want to overcome this phobia with all my heart and I know that I will. It's just a question of when."
A spokesman for the British Pregnancy Advisory Service (BPAS) told Huffington Post UK: "Sadly there are women whose traumatic experience of a previous pregnancy and childbirth is one factor which leads them to consider abortion when they become pregnant again.
"For some women, knowledge that they will have greater control over how they deliver their baby may make all the difference in how they feel about their pregnancy.
"BPAS believes it is crucial women are given meaningful choice in childbirth – and in particular the option of a Caesarean section or the knowledge that effective anaesthesia will be swiftly available when they are in labour. Women should not have to plead to get the care they know is right for them."