Hugo Taylor was the latest contestant to be evicted from 'I'm a Celebrity ... Get Me Out Of Here!' leaving four campers competing for the jungle crown.
The 'Made in Chelsea' star said: "I said I wanted to get to the final five and I'm really proud of myself - it is three weeks today."
Hugo, who was known for his mood swings, told Ant and Dec he had changed and was now a lot calmer after 19 days in the jungle. Hugo Taylor leaves the jungle
The 25-year-old said: "I'm so used to having everything done my way and in the first few days I didn't know how to react to that and everyone was getting on my nerves. I think I've definitely become calmer, more relaxed about things."
Earlier on the show, Ashley Roberts was dunked into a pit of slime after failing to correctly answer questions on Sylvester Stallone.
The former Pussycat Dolls singer struggled in the red gunge while campmate Charlie Brooks searched for a yellow star in a giant star filled with insects and fish guts. Ashley Roberts and Charlie Brooks
The pair teamed up for the Jungle Walk Of Shame trial to win meals for the final five contestants.
Before the trial, Charlie said: "I was totally up for doing it, I'd no idea what it entailed. It's called the Walk Of Shame and I've done that once or twice before in my life but I doubt this one will be the same." Ashley Roberts gets dunked
The pair did not know which 2010 movie Stallone starred in alongside Bruce Willis, Jason Statham and Jet Li, guessing Rocky IV instead of the correct answer, The Expendables.
But they managed to win four out of a possible five meals, and the group had the hindquarters of a hare for dinner.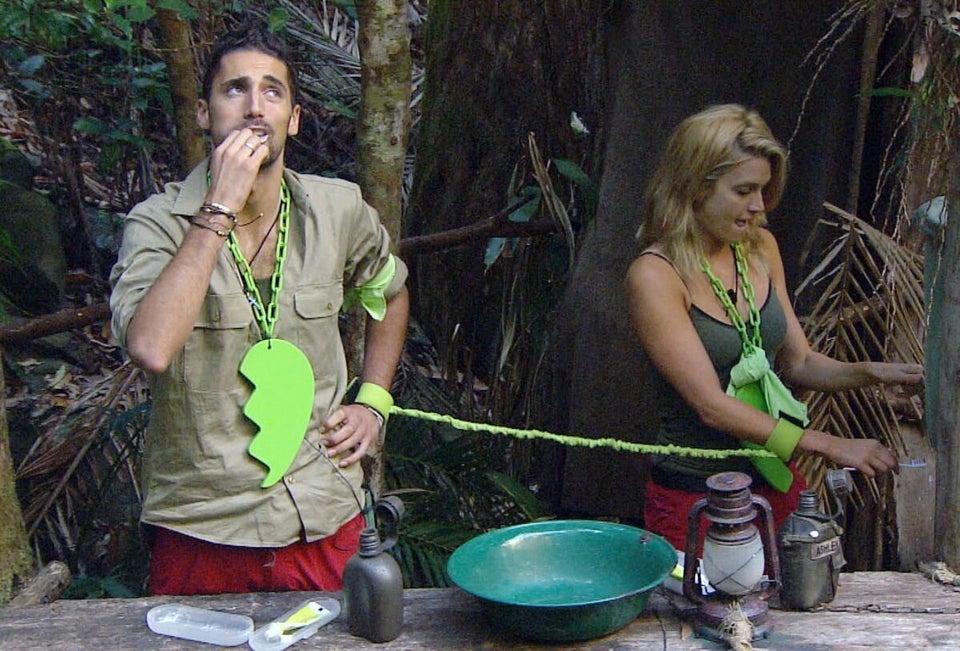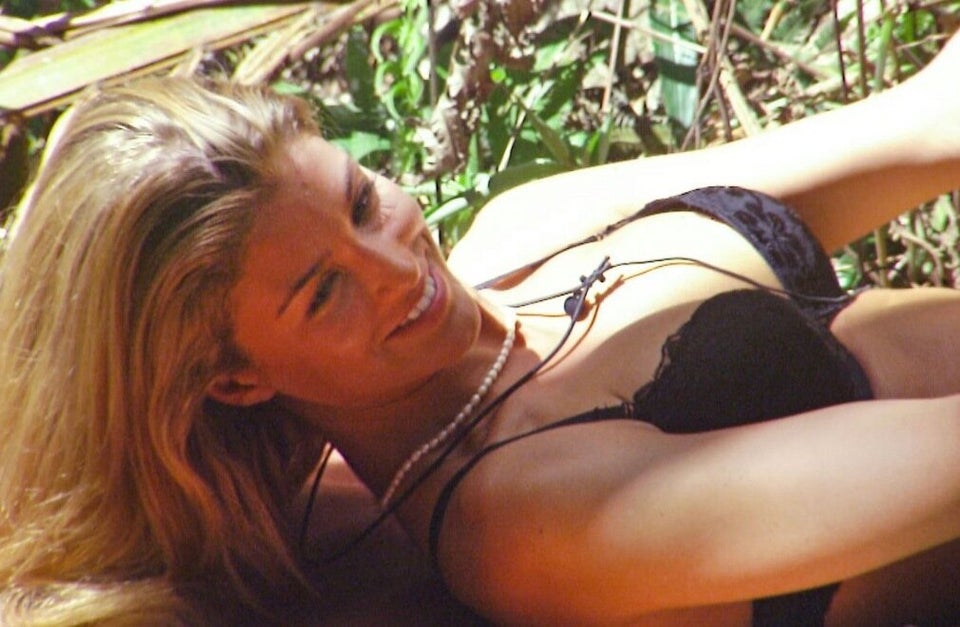 The Ultimate Im A Celebrity Bikini Gallery