Oooh, that usually milk-bottle skinned Nigella Lawson has been on the old fake tan, hasn't she?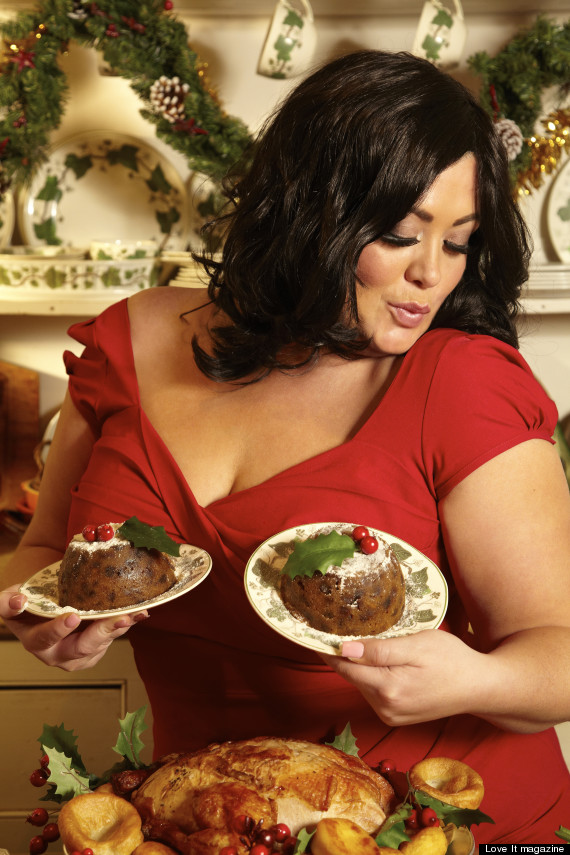 What do you mean that's not Nigella? *checks notes* Oh, it's just TOWIE's Gemma Collins dressed up as the TV chef.
The Essex favourite managed to get the kitchen temptress' seductive ways down to a tee as she suggestively held up two Christmas puddings in a shoot for Love It! magazine.
"I think me and Nigella have a few things in common actually," said the 'Only Way Is Essex' star. "She's beautiful - I'm not saying I'm beautiful - but I've always aspired to be her, because she went out with that fit fella with the dark hair (Charles Saatchi).
She added: "I like an older man and I've always loved Nigella for that. I really liked the all-in-one wetsuit she wore on the beach in Dubai too. I like that she doesn't take herself too seriously and loves her food."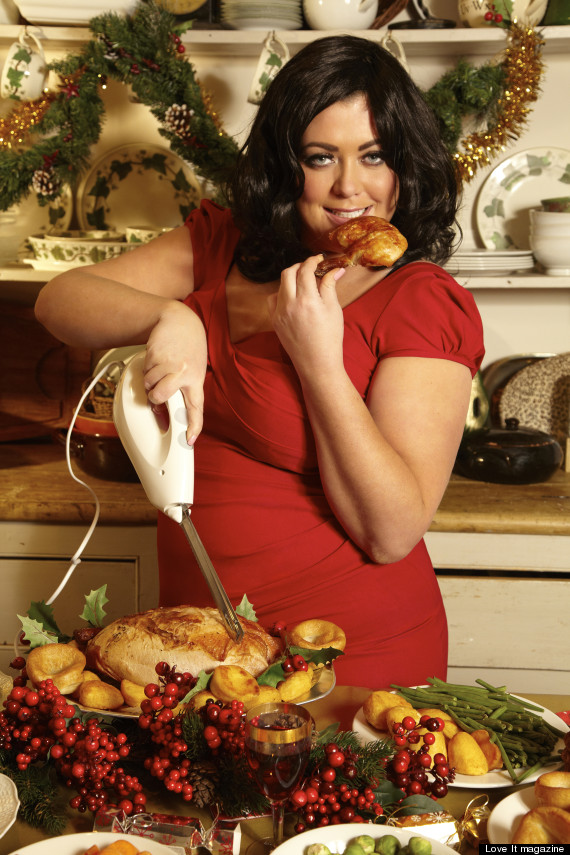 In the interview, Gemma also revealed her diet plans, despite party season being just around the corner.
"I'd like to be a size 16 by Christmas, ideally, just because I want a really good kick start in the New Year," she said.
"I'm trying to do 30 minutes of intense exercise everyday. It's called Tabata Training, where you work out for the least amount of time but burn the most fat. I'm also cutting carbs."
The star was recently seen carrying diet pills, forcing her to admit she was using supplements.
"I don't get what all the fuss is about," she said. "They're herbal and available over the counter. It's just an extra thing on top of a new healthy regime.
"I know I'll never be skinny but I've gone up to a size 20 and I don't want my weight to get out of control," she added.
Well we think you look great Gemma!
For the full interview, read the bumper Christmas issue of love it! magazine, out today.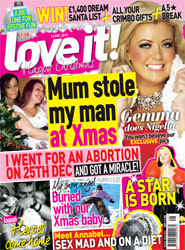 WIN A SONY XPERIA TABLET IN OUR CHRISTMAS COMP
This Is Why We Love TOWIE
HUFFPOST UK CELEB ON FACEBOOK | FOLLOW US ON TWITTER
VOTE IN THE 2012 HUFFPOST CELEB AWARDS