James Arthur lived up to his ladies' man title last night as he happily signed a female fan's chest at an 'X Factor' secret gig.
The talented 'X Factor' finalist, who has wowed viewers of the show with his emotional performances, has become this year's heartthrob and seems to be enjoying all the attention.
The 24-year-old fan was overjoyed when James agreed to her bold request and even wrote "great tits" along with his signature. But - ever the proffesional - the singer told her he wasn't allowed to give his number out.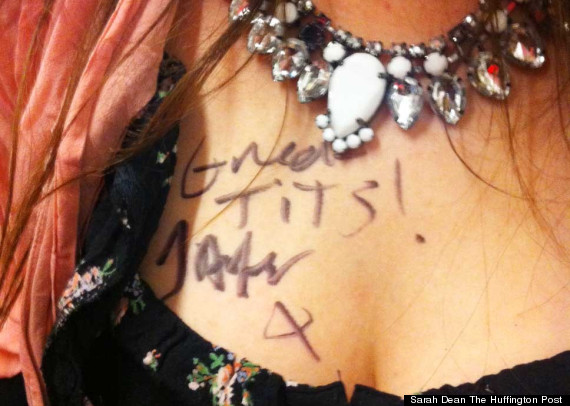 Earlier this week James was spotted getting cosy with a girl outside London's Mahiki club after buying her a rose.
When asked how many girls he's kissed at the event on Thursday, the 24-year-old replied "no comment".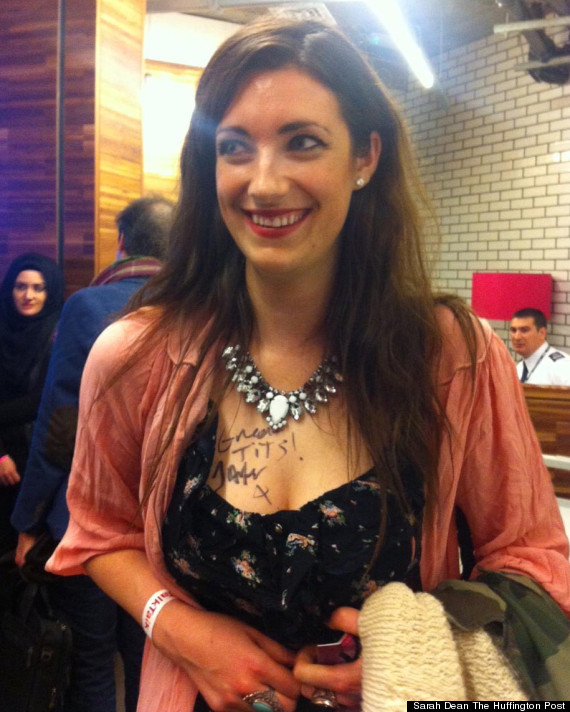 All four remaining 'X Factor' finalists were at the gig held at show sponsor Talk Talk's offices in central London.
Christopher Maloney sang first, belting out Cutting Crew's 'Died In Your Arms' and Mariah Carey's 'Hero'. Then Union J took to the stage to perform Snow Patrol's 'Run' and Taylor Swift's 'Love Story' in perfect harmony.
The once shy Jahmene sang John Lennon's 'Imagine' and Robbie William's 'Angels' and James took to the stage last wowing the crowd with a rendition of Adele's 'Hometown Glory' and LMFAO's 'Sexy And I Know It'.
When asked who would leave the show this weekend, Josh Cuthbert of Union J replied: "We are always in the bottom two so there's every chance it will be us."
Who do you think should leave the 'X Factor' next?