Victoria Beckham has arrived back in LA with daughter Harper after her trip to the UK after reportedly hunting for a new London home for the family.
The mother and daughter rushed back to support David as he played his last game for football team LA Galaxy on Saturday.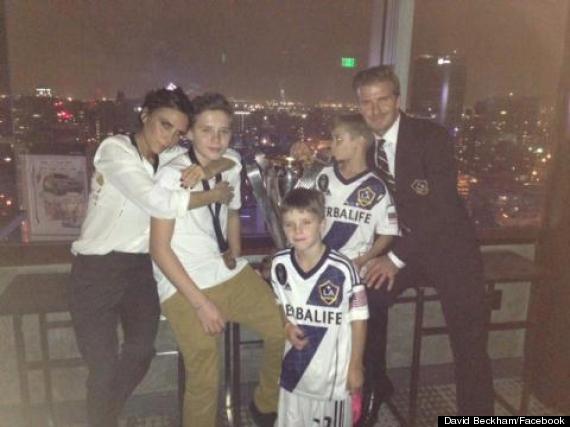 The Beckhams pictured together after David's last game with LA Galaxy
David uploaded snaps of him with Victoria and sons Brooklyn, Romeo and Cruz on Facebook following his 3-1 MLS Cup victory over Houston Dynamo.
The family are reported to be moving back to the UK following his decision to quit the club after six years.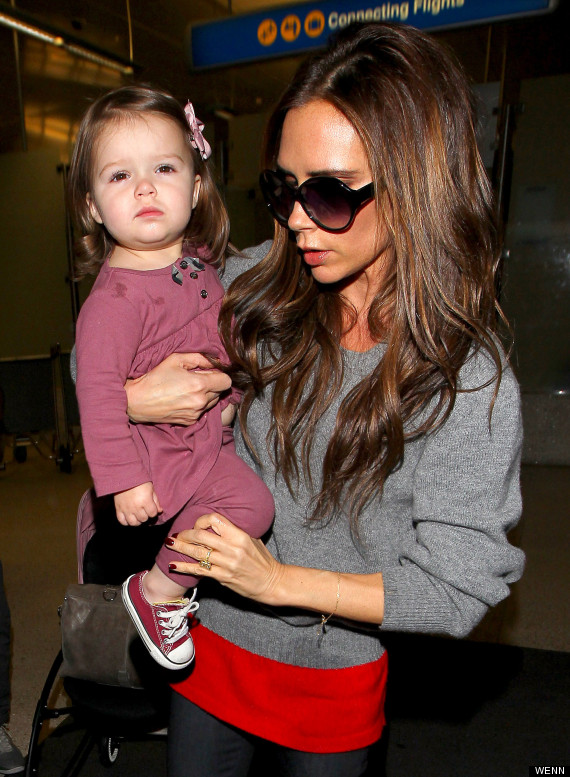 Posh and Harper were seen arriving at LAX airport just hours earlier
Victoria - who was carrying a very cute looking Harper as they touched down at LAX airport before the game - is said to have been checking out new properties in London, and was pictured last week looking round potential schools for the couple's sons.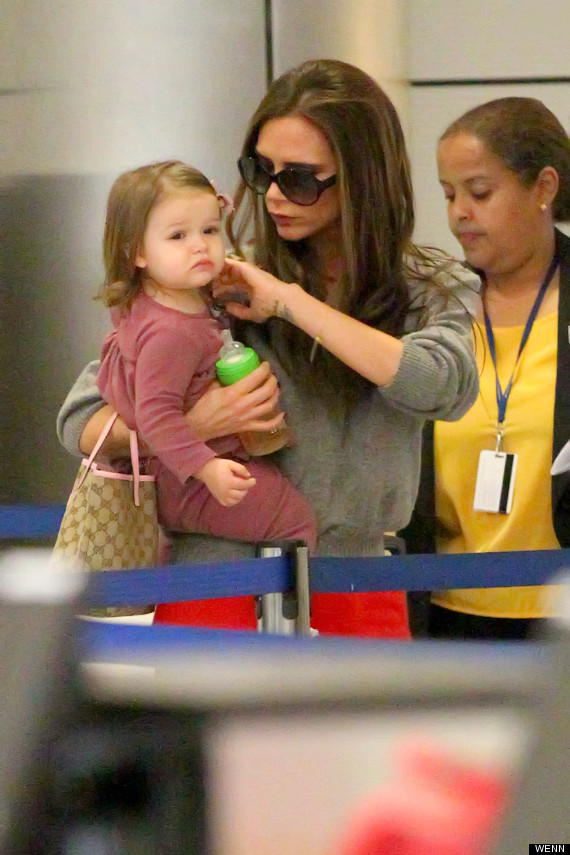 But as David played his last game, he gave no hints as to where he could end up playing next, despite several rumoured offers currently on the table.
Speaking after the match, he said: "It is a special day for us to win it here at our home, in front of our home fans. It is a sad day as well. This is a special place for me and will continue to be a special place.
"I have no idea where I will go next. I do know that I am happy to have been part of this club for six years and been successful for the last four years."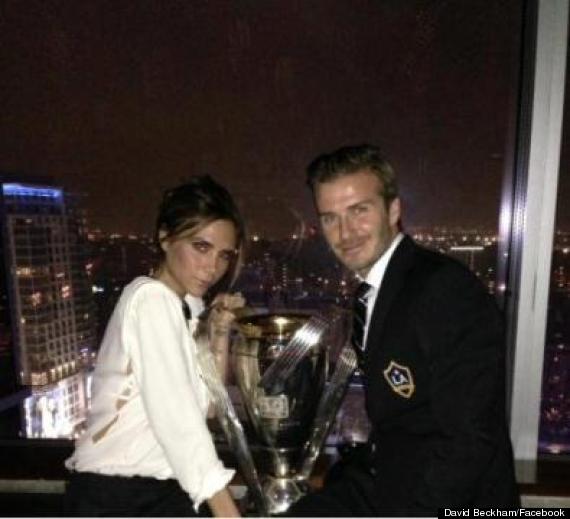 Together again. But could the Beckhams be moving home?
Hinting at reports he could become an ambassador and recruiter for the club, he added: "I will continue with my commitment to this league. I might not be playing here any more but my commitment to growing this sport and this league will continue."
WIN A SONY XPERIA TABLET IN OUR CHRISTMAS COMP
HUFFPOST UK CELEB ON FACEBOOK | FOLLOW US ON TWITTER
David Beckham Wins MLS CUP
VOTE IN THE 2012 HUFFPOST CELEB AWARDS