Charlie Simpson, the lead singer in Fightstar, has earned a place in the record books by playing a concert in one of the coldest populated places on Earth.
He braved temperatures of -30 degrees to entertain a small crowd gathered in snowy Oymyakon, Siberia, where Charlie and his team of three decided to carry out the Jagermeister-sponsored stunt - a fifteen-minute set of songs from his debut solo album.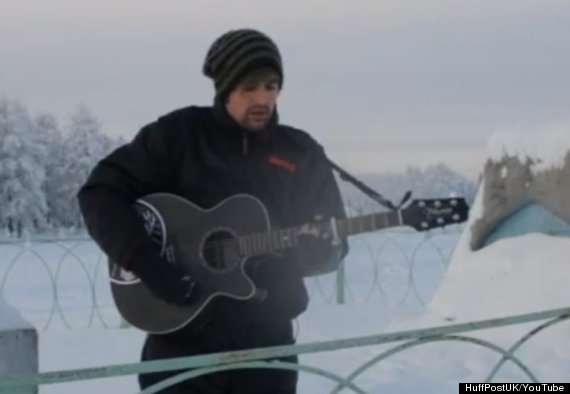 Some people will go a long way for an audience
It had taken the musician four days to reach Oymyakon, reportedly the coldest inhabited place on the planet.
Simpson told Complete Music Update: "This has been a trip of a lifetime and a gig unlike anything I thought I'd ever experience in my career. The town has no TV or radio, so they've had little to no contact with rock music before. This was definitely a world first in many respects!"