We do love a good Twitter spat here at HuffPost Celeb and this week's comes courtesy of 'X Factor' finalist James Arthur and comedian Frankie Boyle who got into a right old war of words over the weekend.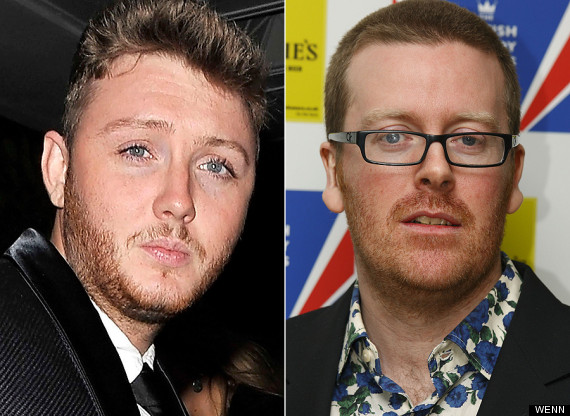 War of words: James Arthur and Frankie Boyle
It all kicked off after Frankie tweeted that James looked like a 'cross between a tramp and a duckling'.
Ouch.
And why stop at one insult when you have another to serve up...?
Oh dear.
But James wasn't about to take that kind of thing lying down, responding with: "Poor old man making yet more s**t jokes about Xfactor because he knows that's the only way he can get attention any more #prat."
But Boyle was unrepentant and continued the spat, tweeting: "I think if I wanted attention I'd sing covers on a talent show, inked up like a schooldesk in a remedial class."
HUFFPOST UK CELEB ON FACEBOOK | FOLLOW US ON TWITTER
To which James responded: "Your about as funny as aids.
"Your a sad man and I can't wait to see you coz it's about time someone gave you a reality check."
That sounds like fighting talk to these ears.
Meanwhile, the 24-year-old 'X Factor finalist has said he'd have preferred to have stayed in a Premier Inn instead of London's posh Corinthia hotel during his time on 'The X Factor' because it would have meant he'd have had more success with the ladies.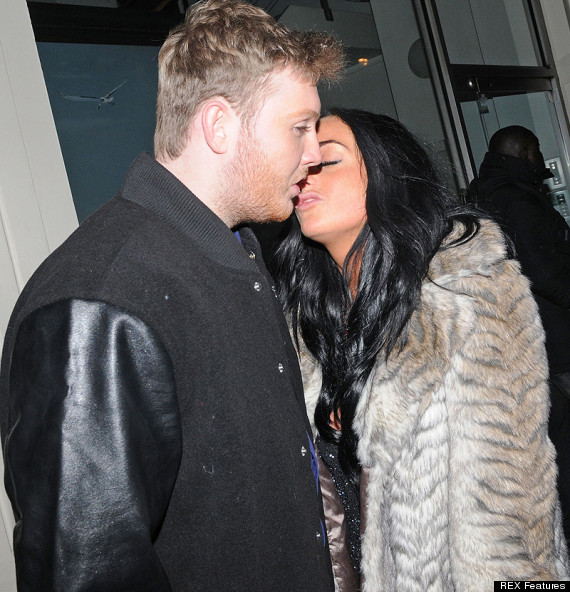 James was spotted getting cosy with a mystery brunette last week
"I'm not exactly Brad Pitt - but The X Factor has got me a few birds," he told The Sun.
"But it's not a good look for the hotel if I was bringing loads of them back. It's not respectful.
"I would have preferred if they'd got us a Premier Inn and then my room would be full every night."
href="http://www.huffingtonpost.co.uk/2012/11/06/huffpost-celeb-awards-201_n_2082275.html" target="_hplink">VOTE IN THE 2012 HUFFPOST CELEB AWARDS
WIN A SONY XPERIA TABLET IN OUR CHRISTMAS COMP