Former heavyweight champion Mike Tyson has claimed he once walked in on Brad Pitt having sex with his then-wife Robin Givens.
He said: "I was doing a divorce but I - we - every day, before I would go to my lawyer's office to say she's a pig and stealing, I would go to... her house to have sex with her. This particular day someone beat me to the punch. And I guess Brad got there earlier than i did."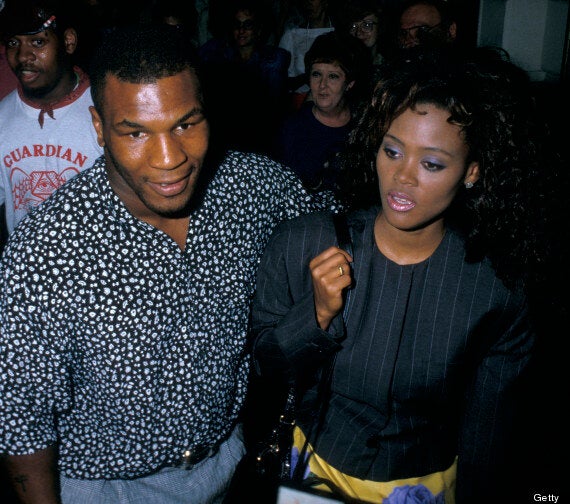 Mike Tyson and Robin Givens were married in 1988. Givens filed for divorce three months later
When asked what his reaction was, the 46-year-old replied: "I was mad as hell. I was going to... you should have saw his face when he saw me."
Tyson had previously alluded to Pitt's relationship with Givens, and poked fun at the heartthrob in an interview with Global Grind in August.
In April he told US chat show host Conan O'Brien the sight of his ex-wife getting out of a car with Pitt turned him from: "A hard stallion to a wet noodle."
"As I go to my car she drives up with the handsome Brad Pitt. It just totally overwhelmed me, I had no energy to fight." Brad Pitt is now a father of six with his partner Angelina Jolie
Tyson also referred to an "incident" with Pitt in his one-man show Mike Tyson Undisputed Truth.
Tyson is now married to Lakiha Spicer and Pitt, is of course, shacked up with Angelina Jolie.
Time to kiss and make up fellas.