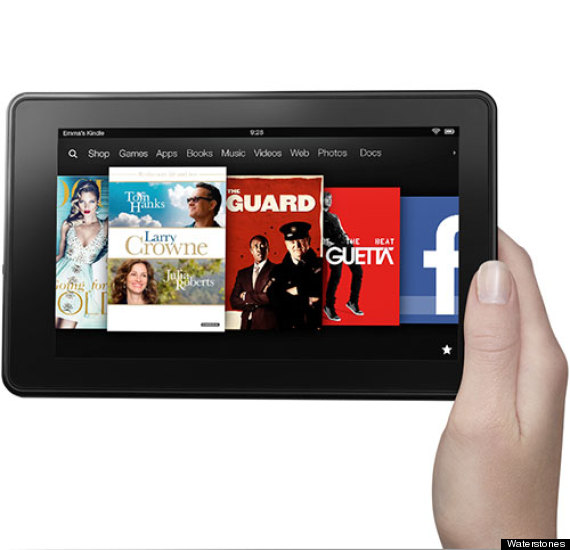 Would you like to win a brand new Kindle Fire?
Sure you do, it's got all this:
7" full colour touchscreen
8GB memory
Over 22 million books, songs and magazines, plus thousands of popular apps and games
Thin, light and portable design
Access to thousands of movies and TV series
Ultra-fast web browsing and e-mail access with built-in Wi-Fi
We've teamed up with the good people at Waterstones to give one away to one lucky winner, and all you have to do the enter is:
Visit the HuffPost UK Culture Facebook page, like us and click on the 'WIN STUFF!' tab.
Good luck!