'X Factor' friends Rylan Clark and Lucy Spraggan were able to resume with their hell-raising ways this weekend after being reunited on Saturday night.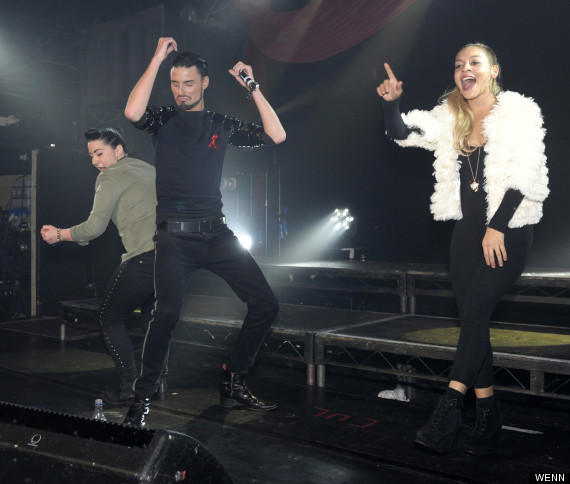 Lucy - who was forced to quit 'The X Factor' after falling ill during the competition - made an appearance at London nightclub G-A-Y as her pal took to the stage following his axing from the competition last week.
The pair were also joined by former contestant Jade Ellis as the trio got down and dirty on-stage.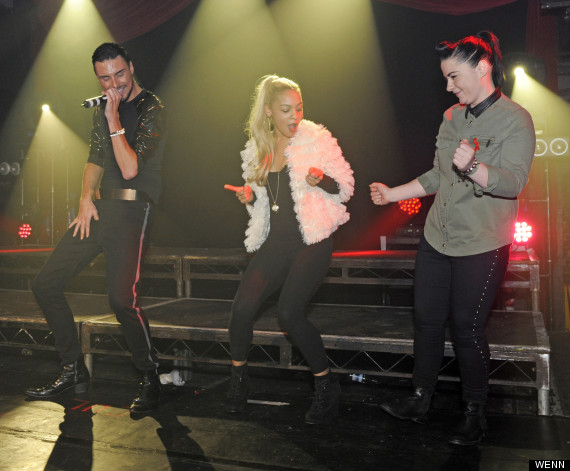 But Rylan and Lucy's antics were much tamer than their infamous night out back in October, which saw them thrown out of the 'X Factor' hotel for their drunken behaviour.
However, Rylan did cause a stir earlier in the evening on Twitter when he posted a picture of him in just a pair of tighty-whities as he got ready with Lucy backstage at the gig.
Many users were left wondering if Rylan had stuffed a sock (or six) down his front before taking the snap, but he responded: "Hahas loves it hoow ppl think there's something down my pants #flattered (sic)," he wrote.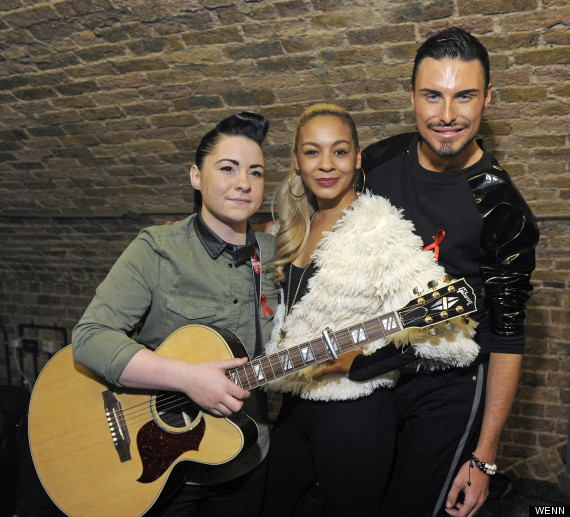 Meanwhile, Rylan has also been busy on Twitter having it out with TOWIE's Mario Falcone.
The star said he would quit the ITV2 series if Rylan was to join, amid rumours he is set to appear in tonight's live episode.
After Mario's comments, Rylan hit out at him, ranting: "Nice to hear your speaking so highly of me when we've not even met...(sic)"
Mario replied: "We met about a year ago silly, when you were an extra on TOWIE but were asked to leave set by producers for being rude and loud!"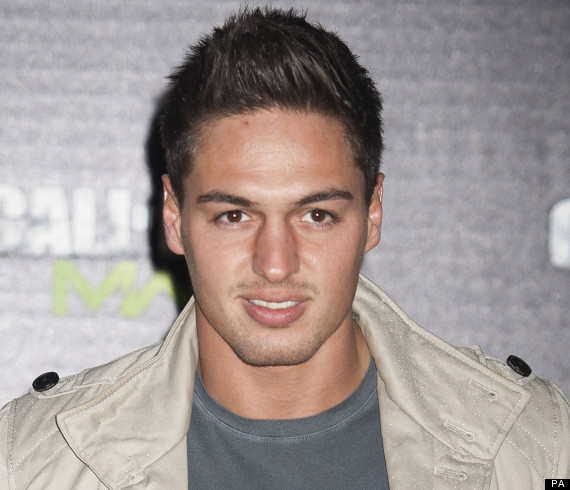 Rylan hit back: "haha! For real, never spoke to you mate, and extra... I went to Gemma's birthday party as she's a family friend, and left because we didn't want to be filmed cheers. Enjoy tomorrow great that its all for charity, but dont bad mouth me when u dont know me, really unprofessional mate (sic)."
He added to The Mirror: "I can't believe these comments are coming from a man who cheated on his girlfriend. I've never met Mario in my life, so I find it very unprofessional and ungentlemanly for him to go around talking about people he hasn't even met. Anyone who cheats on his girlfriend that much isn't worth my time."
Ouch.
WIN A SONY XPERIA TABLET IN OUR CHRISTMAS COMP
HUFFPOST UK CELEB ON FACEBOOK | FOLLOW US ON TWITTER
VOTE IN THE 2012 HUFFPOST CELEB AWARDS