Helen has revealed she wants to become a mother next year.
The former 'Coronation Street' actress told Closer magazine that she and footballer boyfriend Scott Sinclair have been planning a family.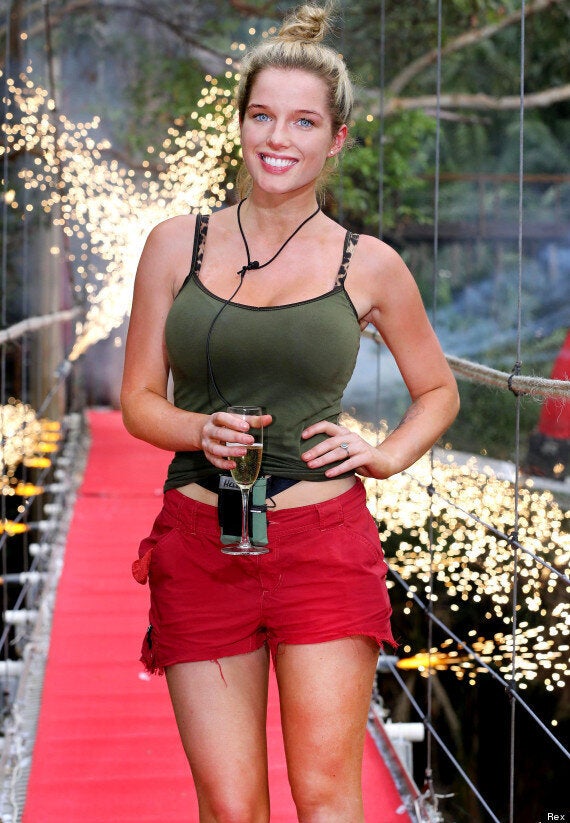 "Being in the show has made us stronger than ever and, over the last few months, we've been talking about having kids," she said.
"I've always wanted to be a mum and, if we're lucky enough to conceive next summer, I'll be 24 when the baby is born, which I think is a really good age.
"Scott's parents aren't married and they've been together since they were 18, so we're not rushing into getting hitched. I'd like a big family, maybe four children, and I'm open to adoption."
She added: "I'm very caring and I think I'll be a great mum. Doing all those trials show how far I've come at beating my anxiety and panic attacks."
Last week following her jungle exit, Helen revealed her battle with bipolar disorder and Attention Deficit Disorder.
Helen admitted things had once gotten so bad following a joke made by a 'Corrie' cast member, she considered suicide.
"I was up and down all the time and it just spiraled out of control.
"One day I was driving into the ITV studios and I thought, 'Wouldn't it be great if I just crashed my car now and it was all over?'
"After that I knew I had to quit Corrie and get some help."