She might not look 44 years old but Kylie Minogue has revealed that as she gets older she doesn't always like what she sees in the mirror.
In a revealing new interview in the January issue of Elle magazine, the pop princess opens up about the aging process and admits she forgets that she isn't a spring chicken any more.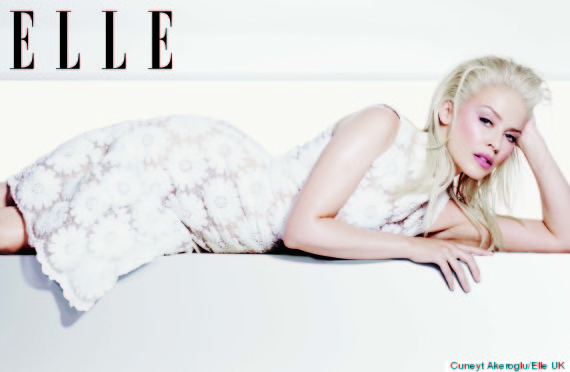 Kylie in Elle
"I am not going to lie about this. There are lots of times I look in the mirror and I see that gravity has taken hold," she tells the magazine.
"Or suddenly see my face on a phone or on Skype and it's like a Spielberg special effect and you just scream, 'Who is that?'."
The diminutive star - who went peroxide blonde for the icy shots that accompany the interview - says that without her make-up she sometimes looks 50 years older than she really is.
"Sometimes I forget (I am 44) and I think, 'I must get those hot pants out of retirement.' And then some mornings I look in the mirror and I see 94 not 44. That is the reality before the make-up. And midriff tops are definitely out for good."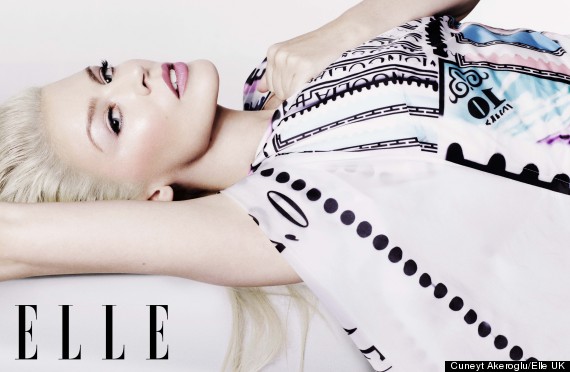 Kylie also revealed that even though she's never gone under the knife, it isn't something she'd rule out.
"I am not against surgery," she said. "I haven't gone down that route yet, I don't know whether I will but I am not against it.
"The only time it isn't amazing is when it's not done well or someone takes it too far.
"I look at someone like Jane Fonda. I am a super-fan of hers. She doesn't apologise (about her surgery) and she shouldn't have to. We put make-up on every day, we tint, pluck, wax, we do anything to make ourselves look as good as we can and I think it's pointless being hypocritical about something that if it's done well can be really good."
HUFFPOST UK CELEB ON FACEBOOK | FOLLOW US ON TWITTER
The singer - who was diagnosed with breast cancer in 2005 - also spoke of how her own personal experience with the disease had given her a strong connection with other sufferers.
"Women come up to me in the street and just start talking to me about what they are going through, how they are on tamoxifen (a cancer treatment drug) and its making them feel terrible," she said.
VIDEO: GO BEHIND THE SCENES OF KYLIE'S ELLE PHOTOSHOOT
"I'll tell them there were times I cried to my doctor begging to come off it, but I did it, I went through it.I am still here, I am still working. I just stand there and hug them.
"I hug them because we both know what they are feeling. I feel very close to every one of them and I think they do to me, it's not about anything else but what we've all been through."
The full interview appears in the January issue of ELLE UK, on sale Wednesday 5 December. Also available as a digital edition. www.elleuk.com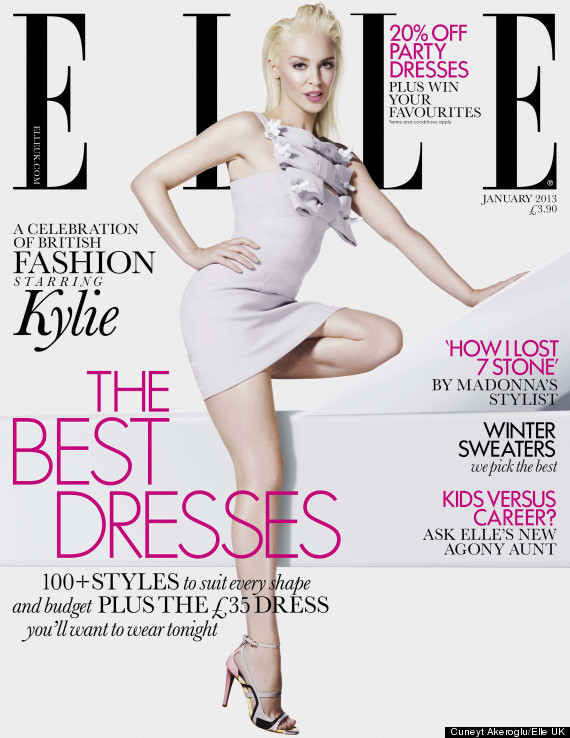 href="https://www.huffingtonpost.co.uk/2012/11/06/huffpost-celeb-awards-201_n_2082275.html" target="_hplink">VOTE IN THE 2012 HUFFPOST CELEB AWARDS
WIN A SONY XPERIA TABLET IN OUR CHRISTMAS COMP