'X Factor' finalist James Arthur has opened up about his battle with depression and admitted that being on the show stopped him from ending his own life.
James - who will battle it out with Jahmene Douglas and Christopher Maloney in the 'X Factor' final - says things began to get too much for him last year.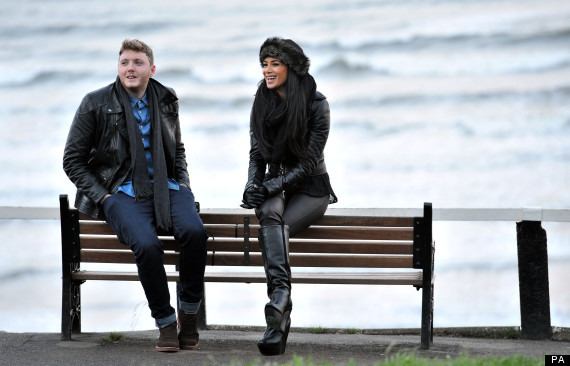 James shows mentor Nicole Scherzinger the sites in his hometown
"This time last year was the darkest point of my life," he told Look magazine. "I saw it all spiralling and I was really worried because I felt ready to give up on life.
"Who knows how bad it could have got?"
The 24-year-old singing hopeful has previously spoken of how he shoplifted food to feed himself when he slept on the streets as a teenager after being kicked out of home.
HUFFPOST UK CELEB ON FACEBOOK | FOLLOW US ON TWITTER
He told the Sunday Mirror: "I started sleeping rough when I was 15. I got kicked out of my mum's house and I didn't really care where I slept.
"I understand why she chucked me out because I was unbearable to live with. She couldn't cope with me because I was so angry.
"I was a pretty tough kid, but I had to steal food a couple of times. I went to supermarkets like Sainsbury's and filled up a plastic bag to try to steal enough food for the week."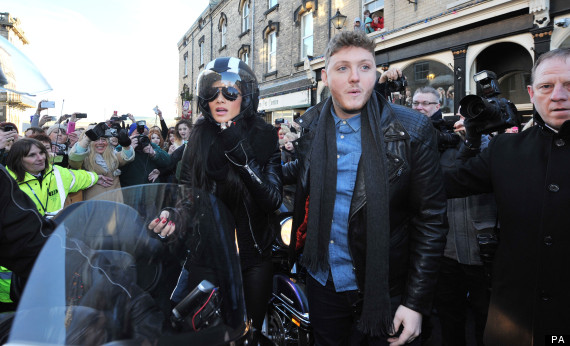 A warm reception: James and Nicole arrive in Cleveland
This week, James returned to his hometown of Saltburn-by-the-sea, Cleveland with his mentor Nicole Scherzinger in a final push to win votes ahead of this weekend's 'X Factor' final.
The pair were mobbed by hundreds of fans as they arrived on a Harley Davidson motorbike. James then took Nicole to his local pub, the Victoria, before heading off for a stroll along the seafront and some fish and chips.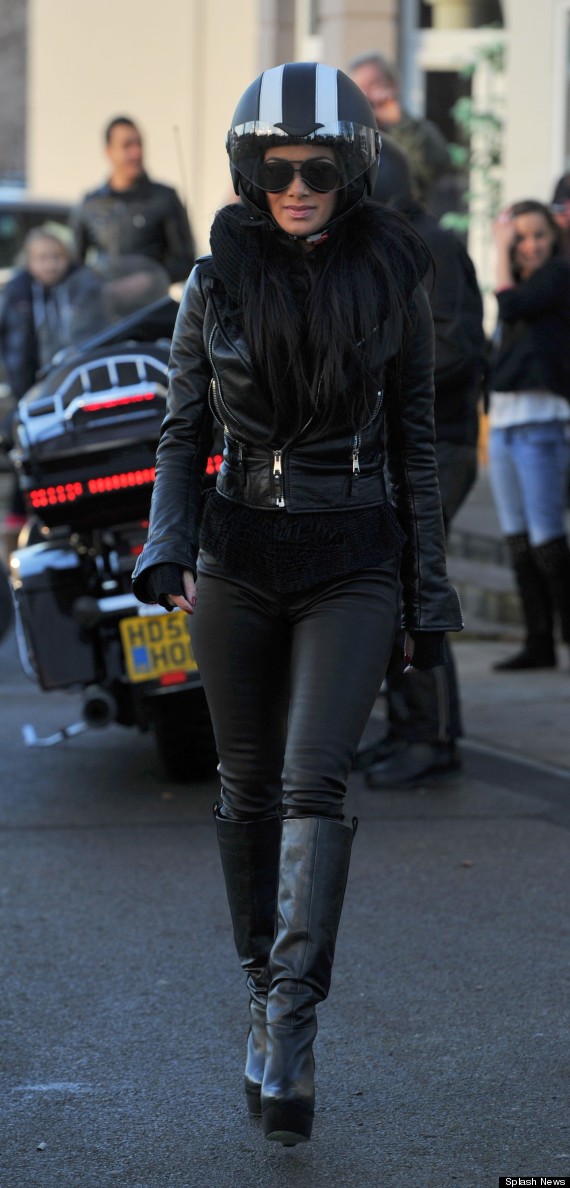 Nicole wrapped up for the occasion (it was 4C) in a black biker's jacket, leather trousers, knee-high boots and huge sunglasses (natch).
James said: "I just want to thank all the fans for their support. I am so excited to be back. It has been amazing."
href="http://www.huffingtonpost.co.uk/2012/11/06/huffpost-celeb-awards-201_n_2082275.html" target="_hplink">VOTE IN THE 2012 HUFFPOST CELEB AWARDS
WIN A SONY XPERIA TABLET IN OUR CHRISTMAS COMP
Nicole Scherzinger's Best X Factor Moments