For those in doubt that your favourite busker at Oxford Circus tube will ever get a break, this is a heartwarming tale - and, yes, as so many music lucky break stories seem to, it does involve Sir Elton John.
Only a couple of years ago, Italian Didier Casnati was busking (happily) on the streets of Nice. He was also taking turns with his band in restaurants, including one which just happened to be hosting Sir Elton John and Rod Stewart (Bono is also a regular, it turns out). After Rod requesting one of Reg's numbers and vice versa, everyone was firm friends, and Didier and his band had a new musical fairy-godmother in Sir Elton.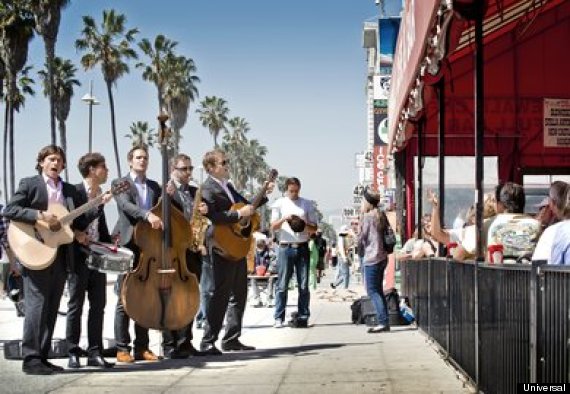 Gypsy Queens - the luckiest buskers in the world?
Didier Reveals The 3 Golden Rules Of Busking

Respect your audience - don't hassle them, not too long, don't hassle for money, people know why you're there

Respect yourself, keep dignity, dress properly, make an effort

Perceive your audience, melt into them, take them with you, enjoy
Now there's an album out - "very loyal to our original live sound" - and a growing fan base, and Didier is in no doubt how lucky he is.
"We've been told to move along, not to play here, so yes, this is a dream, but there's been a lot of work arriving here."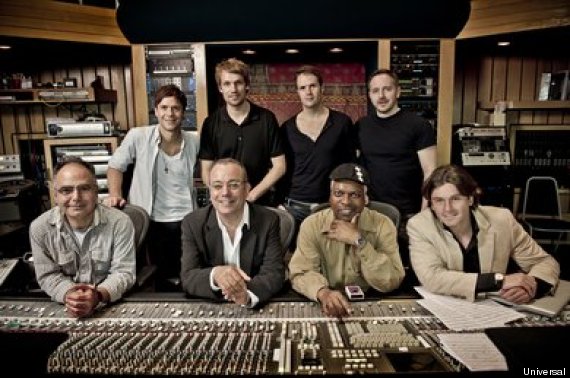 The Gypsy Queens were intent that their album stayed true to their original street sound
It turns out this isn't Didier's first stab at stardom - there was an ill-fated audition on a French TV talent show, which booted him out after the first round - a failure about which he can afford to be philosophical... "I wouldn't be here now. The winner Jenny had more experience, and I'm not competing with her. She's a lovely person, but I'm more thankful for what happened to me."
And Didier is far too clued up to stray too far from his roots, or forget where he came from.
"I don't want to be famous, but I want to give a good show. I still have busking fever... on my way home, I suddenly feel, 'S**t, I should be busking."
'Gypsy Queens' self-titled album is out 10 December from Universal Records. Watch a clip below...