As random celeb photo opps go, this has got to be one of the most unlikely pairings of all time.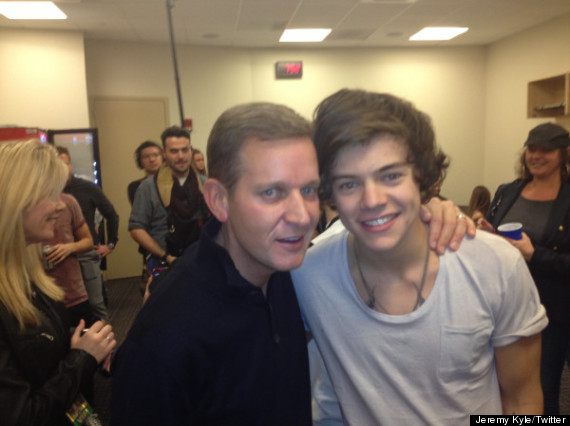 When Harry met Jeremy
Readers, do not adjust your sets that really IS Harry Styles and Jeremey Kyle.
Together.
In the same room.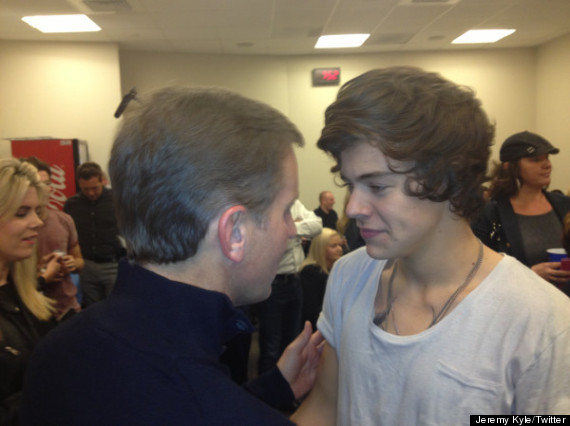 The One Direction heartthrob was snapped with the *checks notes* British Jerry Springer backstage at One Direction's triumphant Madison Square Garden show earlier this week.
Yes, really.
I still have absolutely no idea what the connection between Hazza and Jezza is but I'd like to think that it won't be too long before Harry appears on a special celebrity edition of 'The Jeremy Kyle Show'.
But what will be the theme...?
'Sorry mum, I can't stop dating women your age'
or perhaps...
'I'm addicted to having dodgy tattoos... but I'm getting help. Honest.'
Either way, I'll be tuning in.
FOLLOW BAGGERS BITES ON TWITTER
href="http://www.huffingtonpost.co.uk/2012/11/06/huffpost-celeb-awards-201_n_2082275.html" target="_hplink">VOTE IN THE 2012 HUFFPOST CELEB AWARDS
WIN A SONY XPERIA TABLET IN OUR CHRISTMAS COMP
One Direction Take Madison Square Garden