Amateur and professional photographers from all over Europe have been awarded in this year's GDT European Wildlife Photographer Of The Year.
The competition, which has been running since 2000, aims to find a better understanding of nature and promote nature conversation through photography - with beautiful results.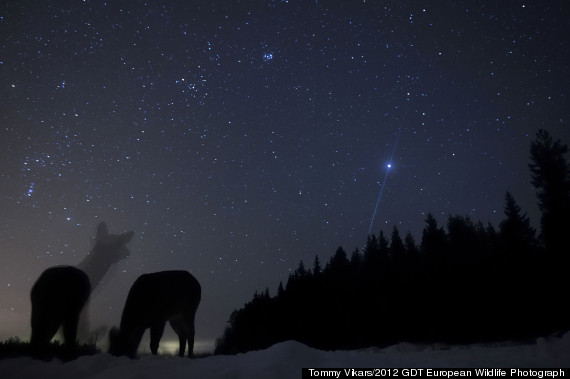 This year's competition was won by Finnish photographer Tommy Vikars, who entered his image 'The Stargazer'. Taken at night, the photograph captures a white-tailed deer underneath a star-studded sky.
Vikars' took the long-exposure photograph after many nights spent in the forest.
Check out the other incredible shots from the competition's category winners below.
GDT European Wildlife Photographer of the Year 2012
GDT European Wildlife Photographer of the Year 2012