Frankie Muniz has spoken about the mini stroke he suffered last week, saying he's just 'happy to be alive'.
The 27-year-old former 'Malcolm In the Middle' star was rushed to hospital after his body became numb and he went blind in one eye while riding his motorcycle in Phoenix, Arizona.
In an interview with Good Morning America, he said: "Something wasn't right, I know I did not feel right.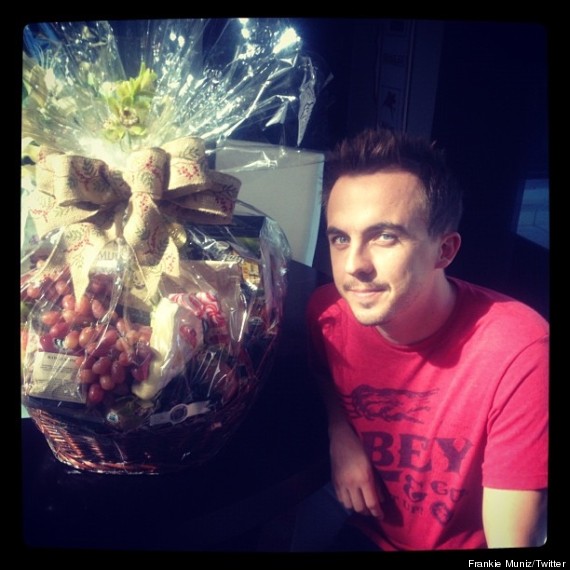 "I couldn't say words, and I thought I was saying them. And my fiance was looking at me like I was speaking a foreign language.
"I'm still trying to make sense of it... I've literally, to this day, never had a sip of alcohol in my life, I've never had any drugs, I've never even had a cigarette... But I'm happy that I'm alive".
The actor took to Twitter on Tuesday to announce the news, saying: "I was in the hospital last Friday. I suffered a Mini Stroke, which was not fun at all. Have to start taking care of my body! Getting old!"
Muniz, now the drummer in the band Kingsfoil, is scheduled to begin his latest tour later this week.
HUFFPOST UK CELEB ON FACEBOOK | FOLLOW US ON TWITTER
href="https://www.huffingtonpost.co.uk/2012/11/06/huffpost-celeb-awards-201_n_2082275.html" target="_hplink">VOTE IN THE 2012 HUFFPOST CELEB AWARDS
WIN A SONY XPERIA TABLET IN OUR CHRISTMAS COMP