The Huffington Post Picture Desk Live brings you the best photos of the day from around the world, chosen by our very own picture editors.
See below for our round up of the biggest pics of the week from the world of news and entertainment.
Follow The Huffington Post picture desk and our picture editors Elliot Wagland, Tahira Mirza and Matthew Tucker on Twitter.
Monday 3rd December 2012
A royal baby is announced sparking a media frenzy as publications speculate on whether the blue-blooded baby will be a future King or Queen. One thing is for certain, Kate loves a cuddle.
Elsewhere, the Pope rubs a lion cub up the wrong way and a photobombing Husky pops by.
Meryl Streep snaps Hilary Clinton, one for Instagram?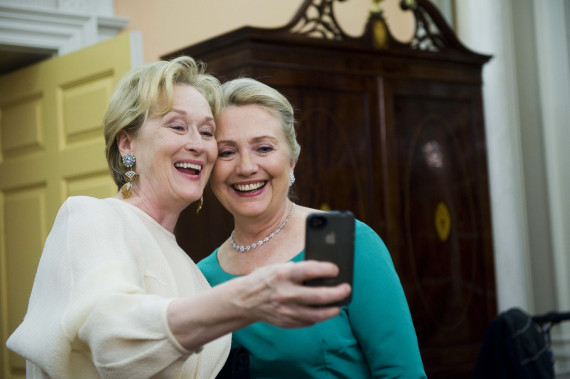 Actress Meryl Streep uses her iPhone to get a photo of her and Secretary of State Hillary Clinton.
Meryl Streep and Hillary Rodham Clinton
Tuesday 4th December 2012
Lady Gaga visits Naledi to speak with children on behalf of UN/UNICEF, a media scrum gathers outside the hospital where Catherine, Duchess of Cambridge, is being treated for morning sickness and a cat crusader impersonates Batman.
A magic trick turns tragic in America.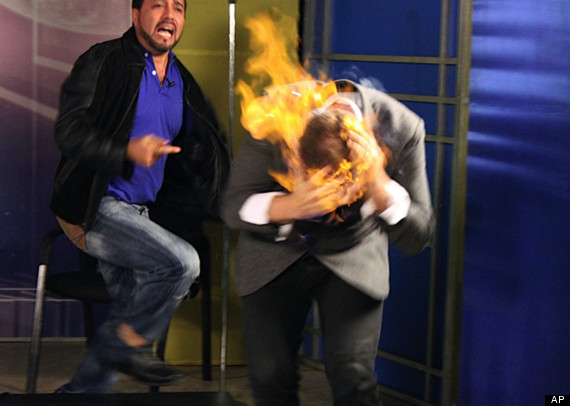 TV presenter Franklin Barazarte reacts as American Magician Wayne Houchin's head burns while recording "Closer To The Stars" TV program.
WARNING: GRAPHIC CONTENT
Meryl Streep and Hillary Rodham Clinton
Wednesday 5th December 2012
A Christmas tree made of straws, shivering animals at Whipsnade Zoo and a floral Rita Ora.
Snow blankets parts of the UK.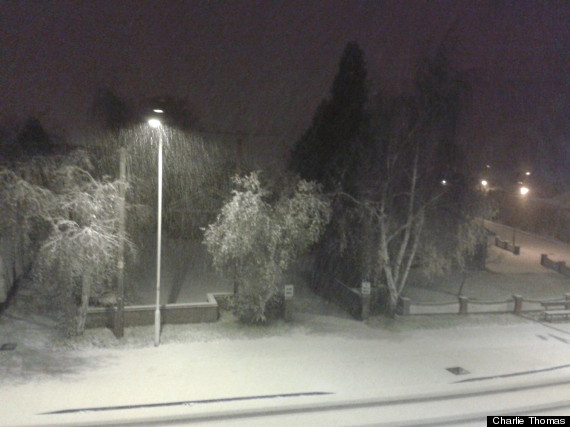 Many parts of the UK woke up to snow which caused wide spread chaos across the country.
Meryl Streep and Hillary Rodham Clinton
Thursday 6th December 2012
Angelina Jolie meets refugees in Jordan, Rebekah Brooks returns to court and Catherine, Duchess of Cambridge, leaves hospital.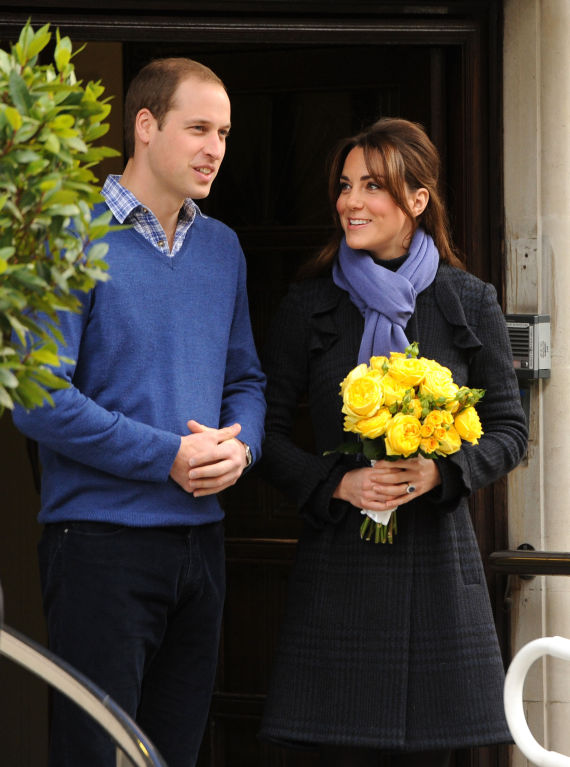 Duchess of Cambridge left the King Edward VII hospital in London where she had been admitted with severe morning sickness.
Meryl Streep and Hillary Rodham Clinton
Friday 7th December 2012
David Cameron unveils his official Christmas card, with an Olympics twist, Hilary Clinton visits Belfast and the Royal Navy brush up on their moves for the 2012 British Military Tournament.
Extreme buckaroo is seen at the Rodeo National Finals in Las Vegas. Wes Stevenson of Lubbock, Texas rides Freckled Doll in the bareback riding competition during the first night of the National Finals Rodeo in Las Vegas. Stevenson took first place in the go-round with a score of 87.0.
Meryl Streep and Hillary Rodham Clinton