So the Zeuthens have lost all faith in the police, the police have lost all faith in Special Branch, and Lund has lost all faith in Borch, as 'The Killing' warms up for a crashing finale.
Amidst all this distrust, the three strands of this story finally intertwined this weekend, as all roads led to a government minister being involved in Louise Hjelby's disappearance.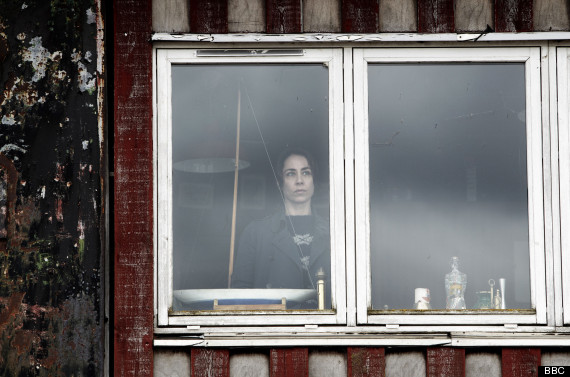 Sarah Lund is on her own again, it seems
In more proof that you can't afford to take a loo break during any of these tensely-plotted episodes, it emerged that it was, in fact, the Prime Minister's son who'd nicked the car. Which the Prime Minister's brother knew about, but wasn't telling. Because it meant grassing on loyal aide-de-camp Karen's secret dealings with Zeeland. Who were themselves busy running the orphanage where Louise Hjelby had been hanging out.
This week's English words: Containers, Briefing, Sexually, Million, iPad, Graham's Vintage Port, Minister, OK, Tea, Contact
The interesting leads, turned red herrings, are dropping like flies in these last episodes. Mercifully, it all comes to an end next week, otherwise there really would be no one left to take the rap.
All this intrigue made for a stiff interrogation of the wobbly-chinned Prime Minister by Sarah Lund, who proved a model of ambassadorial diplomacy compared with the churlish Borch, even pushing his national leader in his frustration, before being removed from the case. Any more proof needed that these two are made for each other? Shame about the wife, begging for Lund to leave her family intact.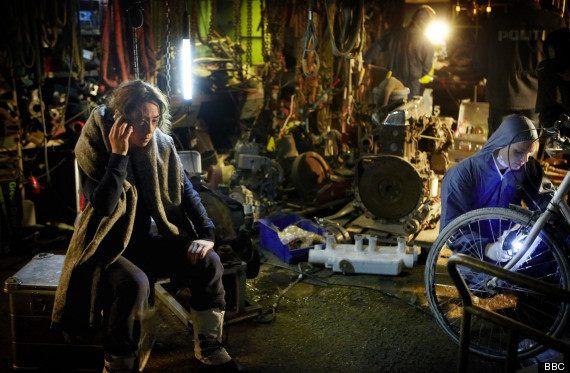 Can Lund sort the culprit from the red herrings in next week's finale?
Meanwhile, in parliament, there occurred not so much a transfer of power, more a transfer of affection, as Kamper slowly warmed to the appeal of stalwart Karen, just as her treachery emerged. How has he got this far in politics without realising the tireless energy for ill-will by a woman whose love is scorned? This and other answers may be discovered in 'The Killing's finale next week, in which presumably all crimes will be uncovered, problems of the various hearts resolved, and our heroine will become a grandmother. I'm counting the days.