'Coronation Street's' Kylie Platt is set to wake up in the arms of another man on Boxing Day, it has been revealed.
The feisty brunette, played by Paula Lane, cheats on husband David (Jack P Shepherd) because she feels betrayed by him when she learns he has been spending time with his ex-girlfriend Tina McIntyre (Michelle Keegan), but Kylie is then left wracked with guilt.
Kylie and David have been having marriage problems since Kylie confessed she was still taking the pill, despite agreeing to try for a baby, and David has been confiding in Tina, even spending the night at her house after drinking too much.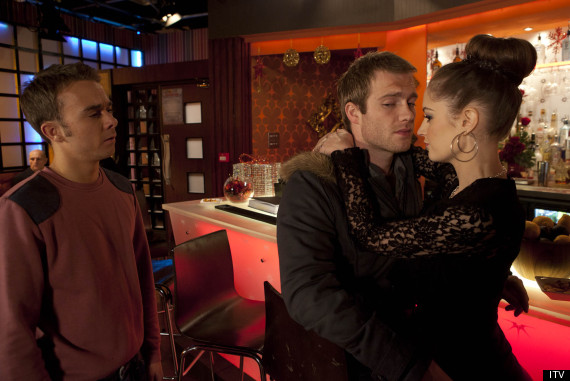 Kylie gets back at David
Paula told the Radio Times: "She falls into bed with another man because the one person she has given herself to for the past two years, and built up a great marriage with, has completely let her down."
But Kylie immediately regrets what she has done.
Paula added: "That feeling of, 'Oh no, what have we done?' The person in question is very good at talking her round saying, 'Let's forget it happened'. But Kylie feels so guilty.
"It's going to be hard for her to move on from this.
"As soon as she sees David after the one-night stand, she knows that he's the person she wants to be with."