The 'X Factor' final had its worst audience for seven years on Saturday night - and failed to beat rival 'Strictly Come Dancing', even though the BBC show is nowhere near its final.
It is the first time for years that the Saturday night final of the ITV1 show has been beaten by the BBC1 dance contest, with the show trailing by 1.3 million viewers.
The Sun reports producers intend to go back to basics after ratings halved in two years.
The paper says Saturday shows will start earlier as ratings dwindle after 10pm and arena auditions will be axed. It also suggests Simon Cowell is being persuaded to take up a judging role again.
What changes do you think need to be made to the show?
But there is one winner from the show, with reports that Ed Sheeran wants to give 'X Factor' winner James Arthur a big boost by offering up a collaboration, reports claim.
Singer-songwriter Arthur, whose mentor was former Pussycat Doll Nicole Scherzinger, took home the crown on the talent show's finale on Sunday and landed a lucrative record deal - as well as an invitation to join Sheeran for a jam session.
Sheeran told Arthur: "Well done. Let's get into the studio together as soon as the show's done," while a source tells The Sun: "Ed sees some of himself in James. He likes his style and is convinced a collaboration would be a big hit."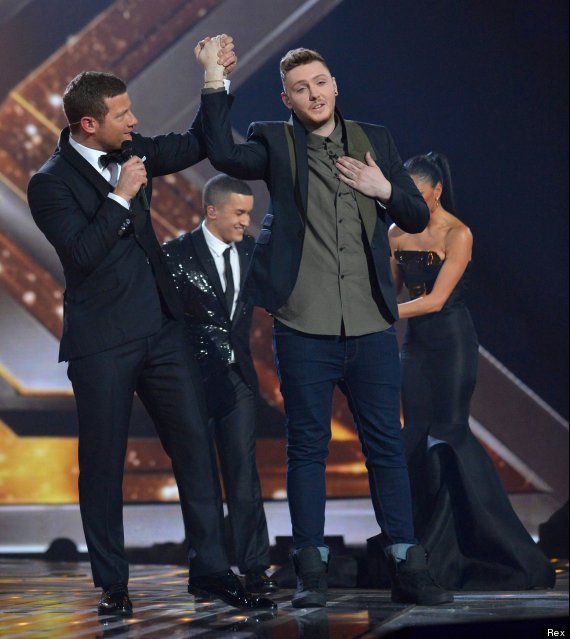 James Arthur wins the X Factor
Scherzinger, who has also said she wants to record a track with Arthur, described the 24-year-old victor as "a fighter", adding: "He wanted this, he willed this to happen. He deserves this so much."
Runner-up Jahmene Douglas said of James's win: "It's been a blessing to share the stage with such a talent. You're so amazing, James."
The 'X Factor' final featured performances from chart-topping act and former 'X Factor' stars One Direction with their new single 'Kiss You'. However, just like Saturday night's show, there was microphone trouble. This time it was Zayn Malik sounding very quiet.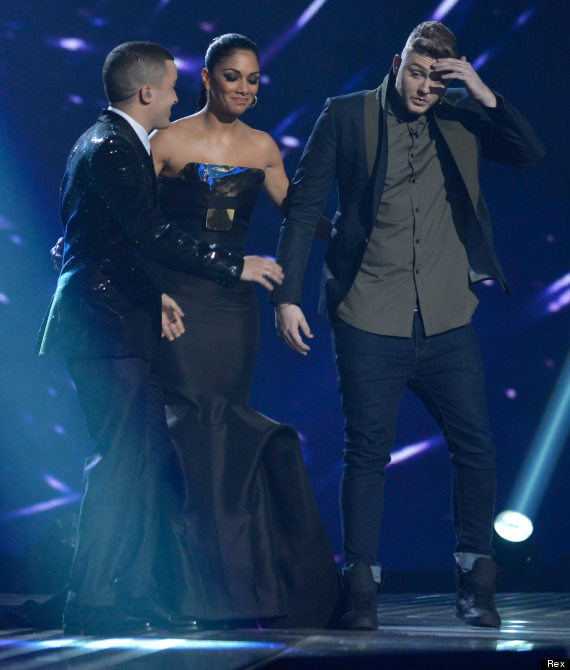 The moment James won
Emeli Sande and Rihanna also took to the stage. The 'We Found Love' singer stunned viewers with a ballad from her new album before launching into an upbeat track, getting the stadium dancing.
CHRISTMAS COMPETITION: Click here for your chance to win an iPad Mini!