Kodaline have announced that their debut album 'In A Perfect World' is set for release on 18 March.
The four friends from Dublin - singer Stephen Garrigan, guitarist Mark Prendergast, drummer Vinny May Jr and bassist Jason Boland - will also release their second EP 'The High Hopes' on 11 March.
Watch the video exclusive for the next track to drop off their second EP - a cover of LCD Soundsystem's 'All My Friends' - shot in East London, above.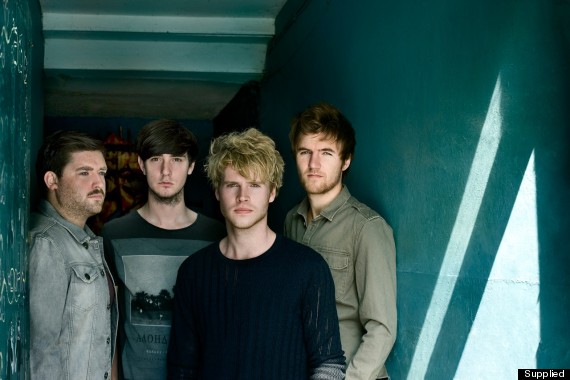 The band, whose breakthrough came in summer 2012 with their track 'All I Want', have been tipped by MTV, Shazam and the BBC for success in 2013.
The tracklisting for 'In A Perfect World' is:
One Day
All I Want
Love Like This
High Hopes
Brand New Day
After The Fall
Big Bad World
All Comes Down To You
Talk
Pray
Way Back When
The band also head out on a UK tour in February and will play the following shows:
Thursday 7th February – York Fibbers
Friday 8th February – Edinburgh Cabaret Voltaire
Saturday 9th February – Coventry Kasbah
Monday 11th February – Brighton Green Door Store
Tuesday 12th February – Cambridge Portland Arms
Wednesday 13th February – Oxford Jericho Tavern
Thursday 14th February – London Dingwalls (NME Awards show)