I remember reading this book some years ago, thinking it would make a great film - failing which, an ITV two-parter will have to do.
From the outset of 'The Poison Tree', when protagonist Karen scooped up her husband Rex from his 12-year prison sentence, and they battled over whether to tell their daughter "the truth", it was clear both their lives were defined by some past trauma, from which neither had recovered, despite their idyllic seaside bungalow retreat.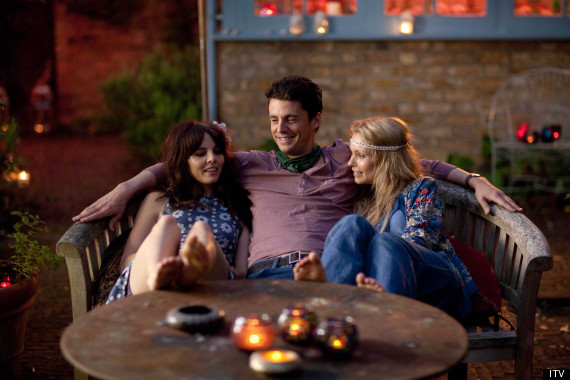 Biba, Rex and Karen's past was full of pleasure, parties and passion, but impending tragedy
Sure enough, in flashback, we were thrust with Karen into the world of the Capels, the glamorous Biba - self-consciously exotic like only an arts student can be - and her brother, the enigmatic Rex - a world with lots of flowers in the hair, glasses of wine and "a constant party at Number 6", until Daddy turned up with an eviction notice and, quite reasonably it seemed to me, told them the party was over.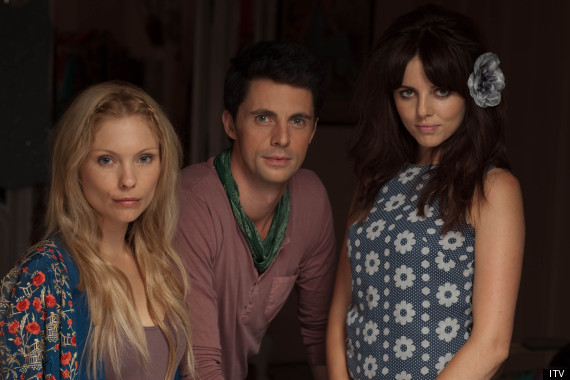 MyAnn Buring, Matthew Goode and Ophelia Lovibond co-star in this ITV drama
Although Biba was undoubtedly the most annoying person ever, Rex and Karen's new lives, and the drama with it, did seem a tad drab and uneventful without her wobbling around in a dress, raging, smoking wildly and being generally high maintenance, something Matthew Goode seemed aware of as he slept-walked stiffly through these idyllic beach-scenes.
MORE: Ophelia Lovibond - "We Couldn't Be Friends'
The good news is that the "truth" about the fatal gunshot is still to be told, so we can look forward to plenty more flashbacks, hopefully, from the more colourful, exciting world in the concluding half.