2Day FM presenter Mel Greig is certainly not the Queen, despite successfully impersonating her in an ill-advised hoax, causing a worldwide scandal and leading up to the tragic death of nurse Jacintha Saldanha.
But she is also definitely not Geri Halliwell of the Spice Girls.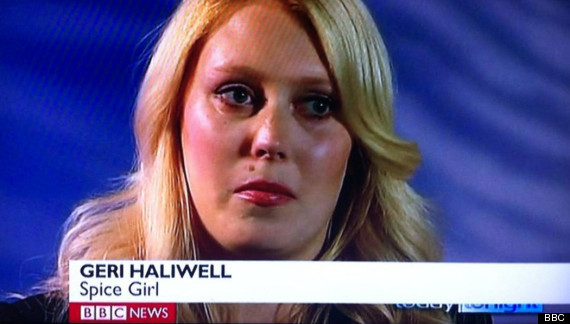 Mel Greig: Definitely not a Spice Girl
The presenter, who gave a tearful interview to an Australian chat show alongside co-presenter Michael Christian, was featured on the BBC News channel - who ran the odd caption describing her as the former Ginger Spice.
Apart from both being blonde, and women, there does not appear to be too much of a resemblance between the two. Can you see the resemblance?
A BBC spokesperson said: "Due to a technical error, we briefly displayed an incorrect on-screen caption during last night's News at Ten. The caption was removed immediately and we apologise for the error."
It is not the first time a serious news story has been brought down by a rogue caption or edit on BBC News.
Last year, BBC Scotland accidentally cut to a another segment, introducing a piece about Hitler henchman Rudolf Hess. Footage of Hitler then began playing through a weather report.
And ALex Deakin, BBC weather presenter, turned the air blue in a bizarre Freudian slip, saying: "It is simply a lovely winter's day tomorrow, buckets loads of c***.... Sunshine across central and Eastern England."