A giant rubber duck was spotted floating down the river Thames on Tuesday which had onlookers thinking they'd gone quackers.
But fears of an oncoming armageddon were quashed after it emerged the huge yellow toy bird was part of a PR stunt for Jackpotjoy.
Set against the London skyline, the rubbery beast looked bizarre as it floated through the capital.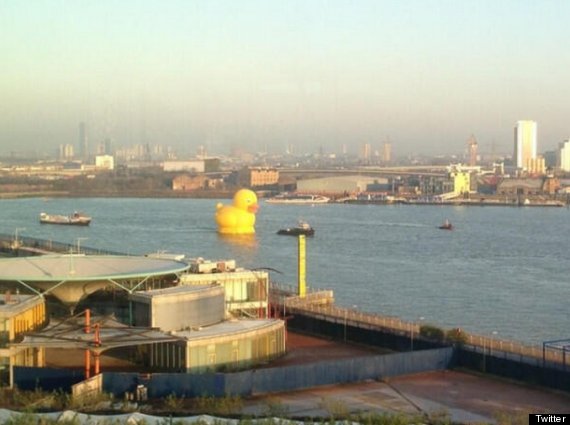 Duck that! The 'bird' was spotted floating down the Thames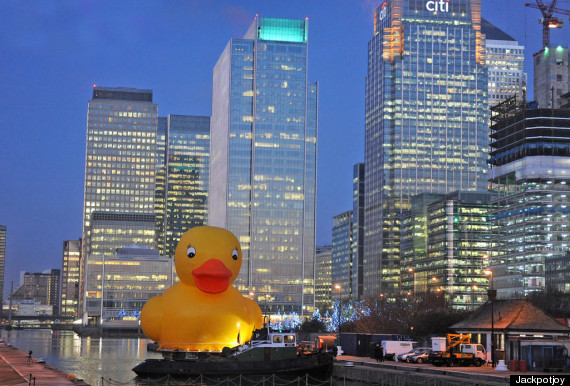 Canary Bird Wharf: The stunt was to promote a bingo company