Kim Kardashian isn't going to let the cold weather stop her from stripping off.
She has found the perfect way to keep herself warm whilst cavorting around half naked - by draping her scantily clad bod in fur, just like Rihanna was doing earlier this week.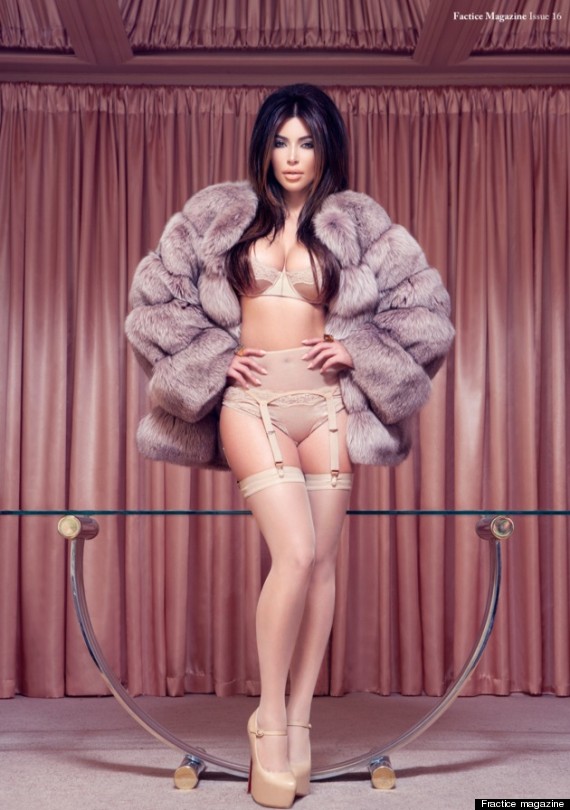 KK posed for this saucy new shoot for French magazine Fractice, where she teamed her fur coat with a cream bra and pants set, topped off with suspenders and silk stockings.
Kim Kardashian poses for french magazine Fractice
But she didn't go quite as far as RiRi, who forgot to pop some knickers on in her snaps. Standard.
WIN A SONY XPERIA TABLET IN OUR CHRISTMAS COMP
HUFFPOST UK CELEB ON FACEBOOK | FOLLOW US ON TWITTER
VOTE IN THE 2012 HUFFPOST CELEB AWARDS