Arsenal are considering a January transfer move for Manchester United winger Nani.
The Daily Mail claim Arsène Wenger, who revealed his frustration at Theo Walcott's refusal to sign a new contract on Friday, is already scouring other options and has identified the Portuguese as a replacement for the England international.
Nani's contract with United runs out at the end of the 2013-14 season but it is looking increasingly unlikely he will sign an extension. Although the unofficial line from the club is the 26-year-old's wage demands have caused the impasse, Nani's situation appears to be more complicated.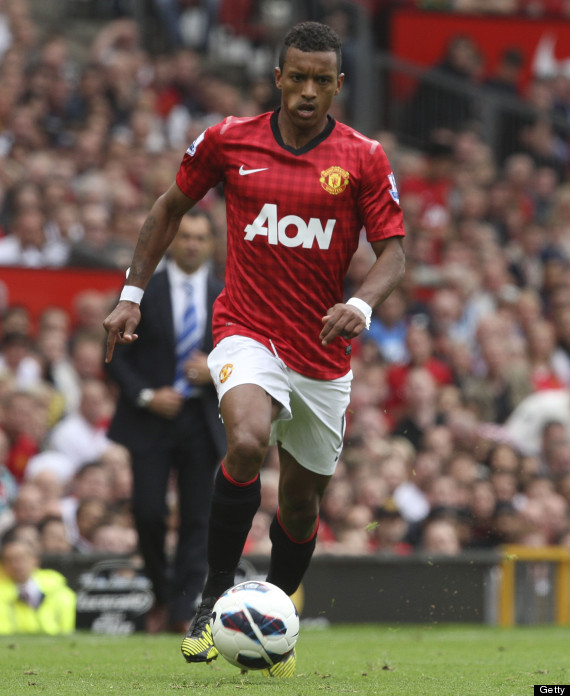 Nani's future at United looks bleak
In September the Mail reported Nani had punched Italian reserve team player Davide Petrucci in training, which the club did not deny.
And several tidbits via the scooptastic RedIssue fanzine have emerged over the past few months which seem to suggest there is a lack of faith in Nani from Sir Alex Ferguson's coaching staff. One such member allegedly blames Nani for United's gutless defeat to Manchester City in their antepenultimate Premier League fixture last season and only plays by "instinct".
Then came a tale from United's 5-4 League Cup defeat to Chelsea. Nani apparently "went nose-to-nose" with Ferguson after he had been criticised by his manager for losing the ball in the last minute. It was during this exchange Nani revealed he was "already gone" and Ferguson directly chastised Nani in his post-match interviews for conceding possession when United were 3-2 up in stoppage-time.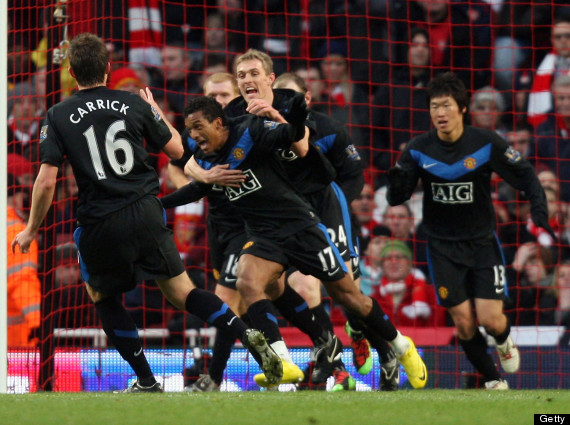 Nani celebrates scoring against Arsenal in January 2010
Currently out injured, Nani's sale chimes with Ferguson's recent approach to playing without wingers. Shinji Kagawa, also sidelined, operated from the left of Borussia Dortmund's attack when Mario Götze was fit even though his best position is in the number 10 role. The caveat is United's best displays of the campaign - at Chelsea and Manchester City - have come in Kagawa's absence and with two wingers in Antonio Valencia and Ashley Young.
Nani has played just 11 times this season and scored twice, which could affect his sell-on fee. For Arsenal fans, there is little doubt he is a mammoth upgrade on the erratic Walcott and would offer a more direct dimension to their play which would benefit the strapping Olivier Giroud.
Gunners fans will be all-too-aware of Nani's impact. He has scored three times in eight games against them, memorably indulging in a ball-juggling spree when United thrashed Arsenal 4-0 in the fifth-round of the FA Cup in 2008. He was also named man of the match in United's first ever league win at the Emirates Stadium in 2010.
Signed for £17m from Sporting Lisbon in 2007, Nani has won four Premier League titles, a League Cup, the Champions League and the World Club Cup at Old Trafford.