It was clear to see that Tulisa was a bag of nerves when she performed 'Sight Of You' on 'The X Factor' earlier this month, amid fears her album would fail to sell (oh, how right she was there).
And now the judge has admitted that being on the show's famous stage was the scariest moment of her life.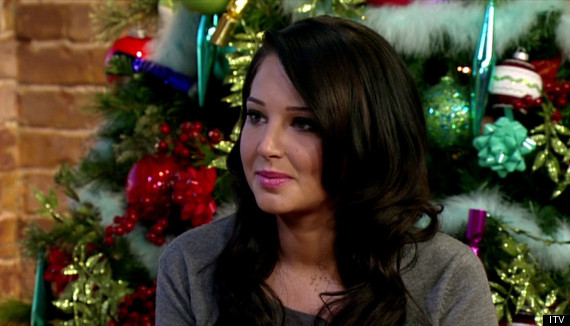 Speaking on Tuesday's 'This Morning', Tulisa said of her performance: "That was terrifying, I don't even want to talk about that - I've never been so scared in my entire life.
"For some reason just doing it there - the pressure is completely different. Like I don't even get nervous anymore, and I literally was just - my legs started going and I was like, 'Oh my God, I can't control it, I'm going to faint'. I couldn't control anything I was doing."
She continued: "I couldn't understand it either, but I think it was the thing of the whole year that I had been through and just feeling like the media attention that was on me and the pressure from the public, and I just felt like I was being judged so much that it literally cracked me…it was more to do with the overall pressure that I had - I let it get to me which was my bad."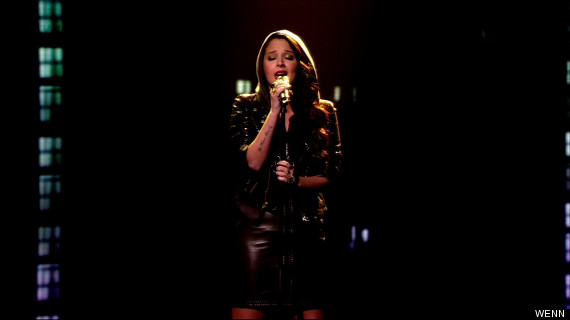 Tulisa performing 'Sight Of You' on 'The X Factor'
The performance came a week before her album charted at a disappointing 35 and her single at 18.
Speaking about her new album worries, Tulisa confessed to Phillip Schofield and Holly Willoughby: "It's scary, the whole process is scary. And being so used to having the boys with me either side, and what direction I was going to take it in as well, but luckily it just kind of came natural when I was in the studio."
Looking ahead to next year, Tulisa added: "2013, I've been calling it my year of enlightenment..." Before adding her thoughts on 2012, "It just hasn't been a happy year for me, so next year is my happy year."
WIN A SONY XPERIA TABLET IN OUR CHRISTMAS COMP
HUFFPOST UK CELEB ON FACEBOOK | FOLLOW US ON TWITTER
VOTE IN THE 2012 HUFFPOST CELEB AWARDS