Sanfreece Hiroshima's Hisato Sato left the Club World Cup with some variety in their 3-2 win over Ulsan Hyundai with a well-choreographed sumo celebration.
The Japanese had put Sanfreece 2-1 ahead after Satoru Yamagishi had levelled Hiroki Mizumoto's own goal, when he paid tribute to one of his country's most identifiable sports, along with willing teammates.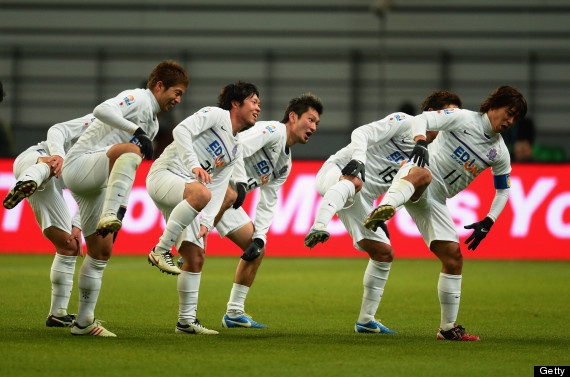 Sato then struck for a second time to give the J League champions the lead in the fifth-placed play-off, which proved to be the winner.