Rob Howley, Andy Farrell and Graham Rowntree have been confirmed as head coach Warren Gatland's assistants for the British and Irish Lions tour to Australia.
Gatland and Lions manager Andy Irvine announced in Edinburgh today that England coaches Farrell and Rowntree and Wales' Howley will form the coaching team for next summer's tour.
Forwards specialist Rowntree and backs coach Howley were part of the 2009 Lions coaching team in South Africa, while ex-rugby league star Farrell will tour with the Lions for the first time.
There is no place, at present, for Wales defence specialist Shaun Edwards.
Howley worked as Wales' interim head coach for their opening autumn Tests against Argentina and Samoa last month, and he will resume that job for this season's RBS 6 Nations Championship while Wales chief Gatland concentrates full-time on Lions matters.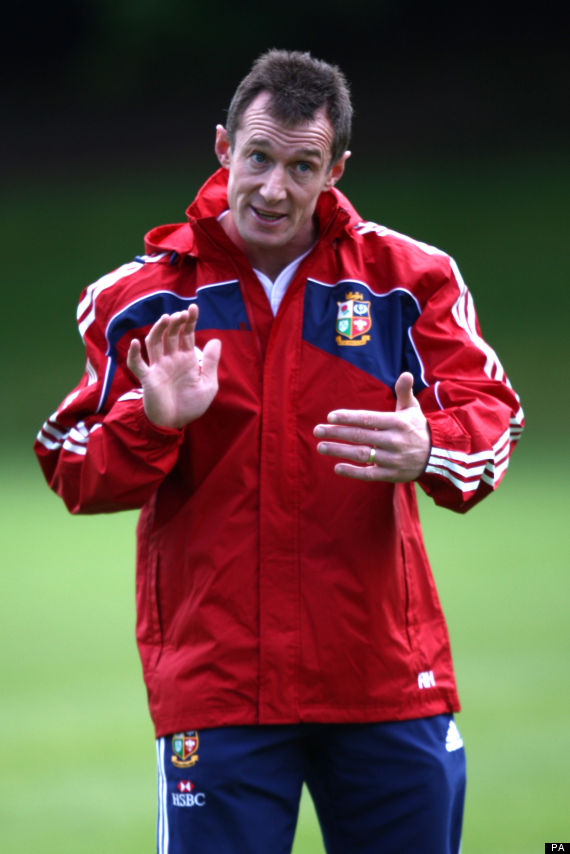 Howley was part of the Lions coaching team in South Africa in 2009
Howley (1997 and 2001) and Rowntree (2005) both toured with the Lions as players.
Gatland said: "I am delighted with today's appointments and confident that Rob, Graham, Andy and myself can come together quickly to face one of the hardest rugby challenges.
"Lions tours are unique as we have to mould together players from four countries in an incredibly short space of time.
"We have no illusion as to the hard work required but we have spoken of the challenges and truly believe that as a coaching team we can provide the players with the support and environment needed for victory in Australia.
"We will also discuss over the coming weeks the requirement for any further technical assistance."
Irvine added: "Today is an exciting day and the next chapter in the 2013 tour story. The selection of the coaching staff is significant, this experienced trio have proven track records and we are delighted to have them on board.
"Importantly I believe we now have in the tour management team, in the areas of coaching, logistics, media, performance analysis and medical, continuity from previous tours, especially 2009.
Farrell and Rowntree are part of Stuart Lancaster's team with England
"This is important as they all understand the challenges that lie ahead and the experience gained in South Africa will be essential as we head to Australia next year."
Also confirmed today was the appointment of Dr James Robson as leader of the tour medical team. Robson has been the Scotland team doctor since 2002 and next summer's tour will be his sixth with the Lions.
The tour begins against the Barbarians in Hong Kong on June 1 next year, with the first of three Tests against Australia taking place in Brisbane on June 22.
The Lions have not won a Test series since they toured South Africa in 1997.
Gatland told a press conference that continuity was important but so was the involvement of Farrell, a Lions rookie coach.
"It's positive as it freshens up the team," said Gatland.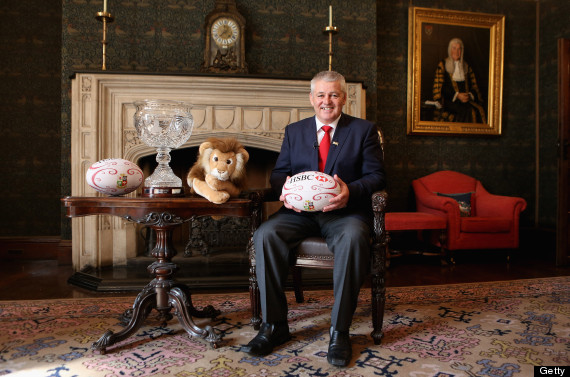 Gatland is the second Australasian to coach the Lions after Graham Henry in 2001
Farrell said: "It's a massive honour and privilege to be asked to be involved in just a small part in the 125 years of history of the Lions.
"I feel very humbled to be involved. This is the ultimate. You always want to coach the best players around."
Gatland said the team will get big backing from fans in Australia.
"Those people that do go to watch, I think it will be the trip of a lifetime," he said. "And the aim for us is to come back with a series victory."