Chantelle Houghton recently claimed that Alex Reid hadn't seen their daughter Dolly in over six weeks, but that all changed yesterday when the cage fighter spent the afternoon with her.
Alex was pictured arriving at Chantelle's mother's house with his parents to visit the tot.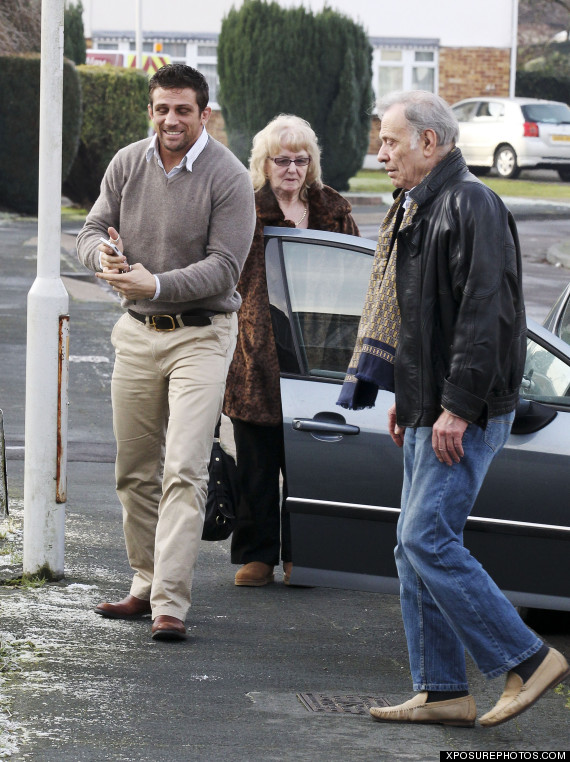 But there wasn't a chance for the warring pair to settle their differences as Chantelle had dropped Dolly off at her mum's place in Essex an hour before Alex and his folks arrived.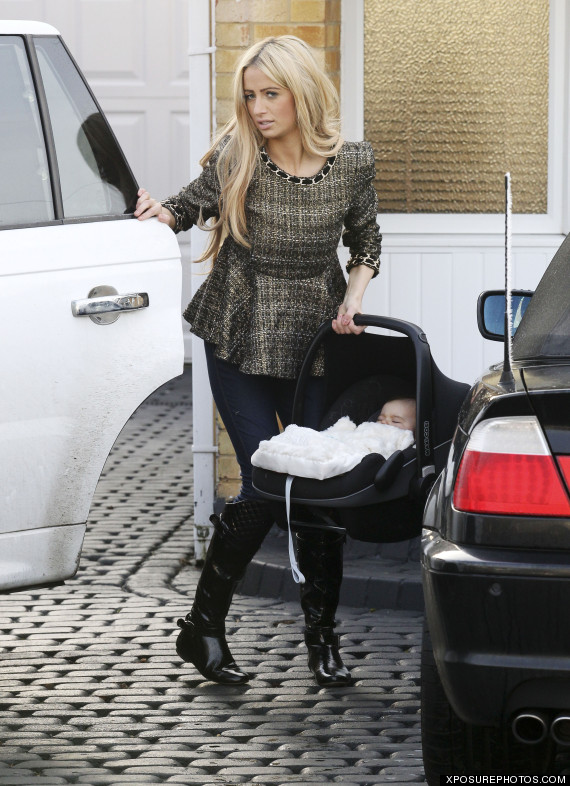 The night before, Alex tweeted: "Seein the most important thing in my life today, my beautiful little girl. So excited! Off to bed now, gotta be bright eyed bushy tailed 4 Dolly."
As the Reids arrived chez Houghton, Alex ensured he left his boots at the door so as not to get Chantelle's mum's cream shag pile carpet (we're guessing here) dirty.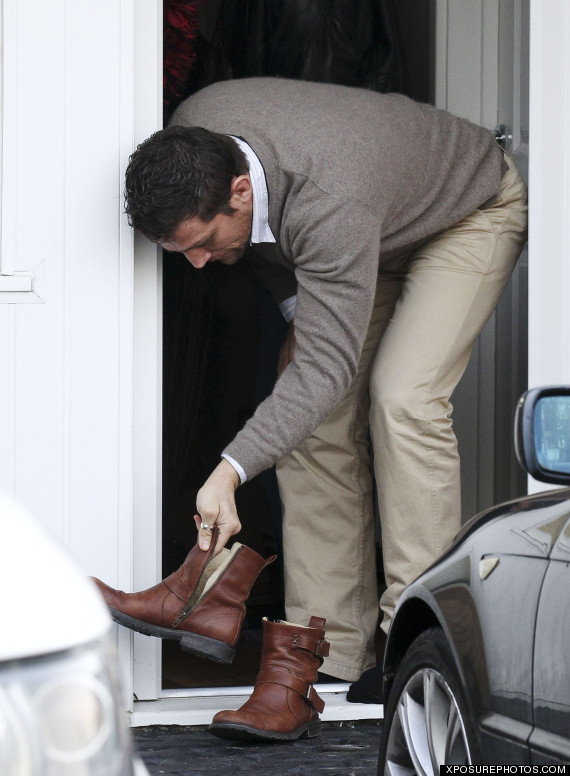 And as he spent time with his baby girl - who Chantelle claimed wouldn't be able to recognise her father after so long apart - Alex couldn't help but share his happiness with his Twitter followers.
Posting a picture of Dolly with his dad, Alex tweeted: "Grandad Bob & Dolly. The most precious 2 hours in my recent existence! Me my mum & dad had the most lovely time today visiting Dolly!"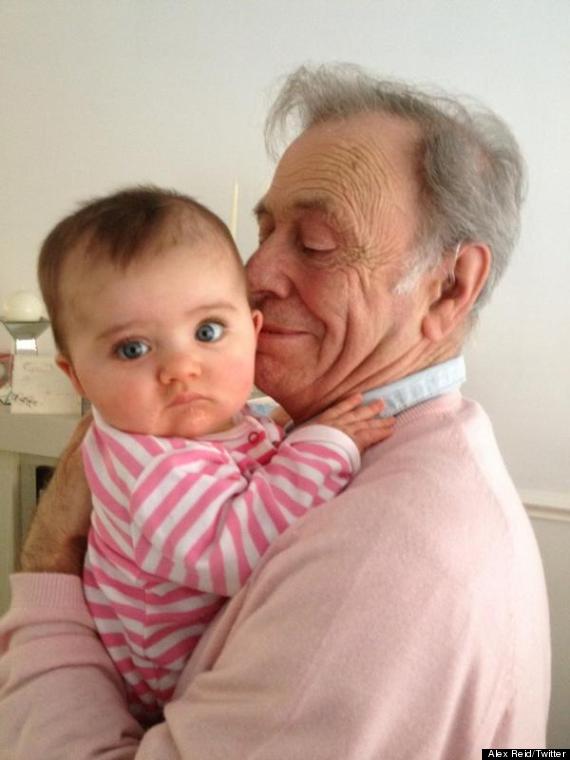 Let's just hope next time mum and dad can stand to be in the same room as each other...
WIN A SONY XPERIA TABLET IN OUR CHRISTMAS COMP
HUFFPOST UK CELEB ON FACEBOOK | FOLLOW US ON TWITTER
VOTE IN THE 2012 HUFFPOST CELEB AWARDS