When you've got a body like Gwyneth Paltrow, you'd think it would be hard for anyone to find fault with it, but the actress has recalled how her personal trainer gave her a harsh appraisal after stripping her naked.
The 'Shakespeare In Love' star has admitted she was taken aback after notorious trainer Tracy Anderson made her bare all after she employed her to help lose her baby weight.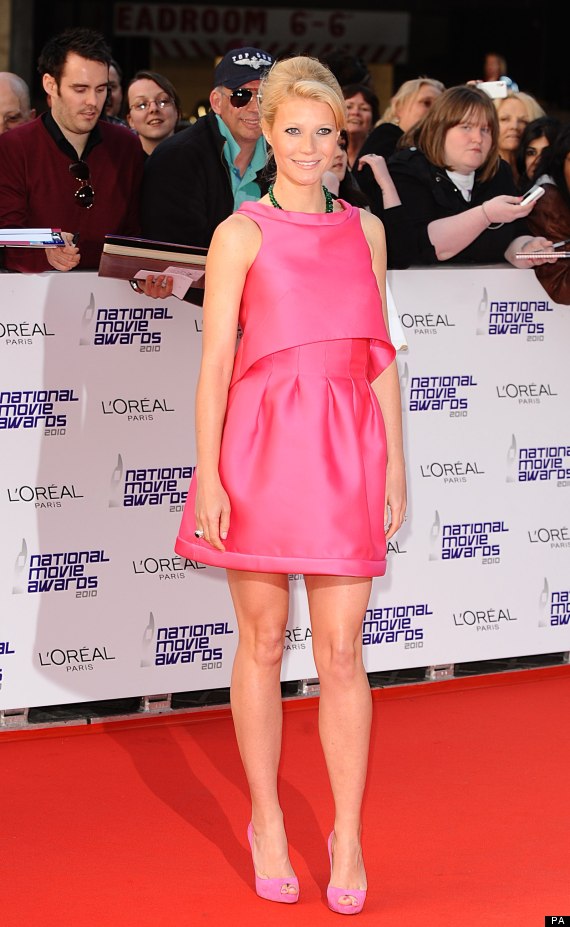 Gwynie told Redbook: "With my daughter it had been easier (to lose weight), but this time, no matter what I did, I felt stuck. I couldn't shift the weight. But I met Tracy and she was this force from the second I met her.
"She pulled my pants off. I'll never forget it. She was like, 'Oh, my God, wow, I just am so surprised, because you look so good in clothes. I wasn't expecting this.'"
Tracy - who has previously worked with Madonna and Jennifer Lopez - is famed for her no-nonsense approach, but Gwyneth insisted the regime put the spark back into her marriage to Coldplay front man Chris Martin.
"It did such wonders for my life, my confidence, my sex life, everything," she said.
Well, thanks for sharing.
HUFFPOST UK CELEB ON FACEBOOK | FOLLOW US ON TWITTER
The star recently revealed she has given up on trying to 'have it all', and is being more selective over acting roles so she can spend more time with her family.
In an interview with InStyle magazine, she said: "I look for an interesting supporting part about once a year. That's the most I can manage.
"Some women can do it and that's fantastic, but I can't. You make choices as a wife and mother, don't you? You can't have it all. I don't care what it looks like."
WIN A SONY XPERIA TABLET IN OUR CHRISTMAS COMP
VOTE IN THE 2012 HUFFPOST CELEB AWARDS