Liverpool made their annual Christmas visit to Alder Hey Children's Hospital as they brought some goodwill to poorly kids.
Footballers receive criticism on a daily basis but the festive season brings out their finest side as they entertain those less fortunate than themselves. Hospital drop-ins could easily be construed as a bid for good publicity but clubs have been doing it for years.
The Reds took Monday afternoon off to visit one of Europe's largest children's hospitals the day after their 3-2 comeback win at West Ham United. Captain Steven Gerrard said it was his 14th year coming to Alder Hey.
Liverpool Visit Alder Hey Children's Hospital
He explained to the club's official website: "You have mixed emotions - it's nice to put smiles on people's faces and try and cheer the kids up, but some of the wards are really tough. The cancer and intensive care wards are really difficult to cover but it's part of our job today. We enjoy coming here and spending some time with the kids.
"This is my 14th year coming to Alder Hey with the team - and I've done individual stuff over the seasons as well - so I'm probably a little bit more comfortable and don't mind taking the lead. Everyone is mucking in and it's great.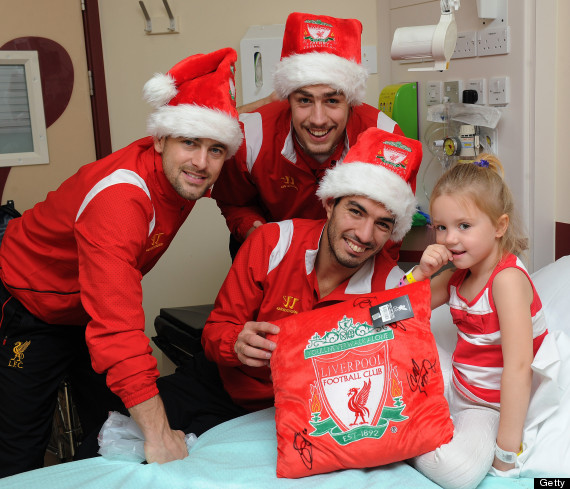 "It's about giving something back. Without being big headed, a lot of people look up to us as footballers, so if we can give a bit of our time back to people who are suffering around Christmas time, cheer the kids up and give them presents then it's great and something that's very important for the club."
Midfielder Joe Allen's partner gave birth to their first child earlier this year, and the Welshman added: "I've got a four-month-old little boy and we've definitely had it very easy compared to the parents here. It's great to see all the kids - but more importantly, it's great to see they're getting great care."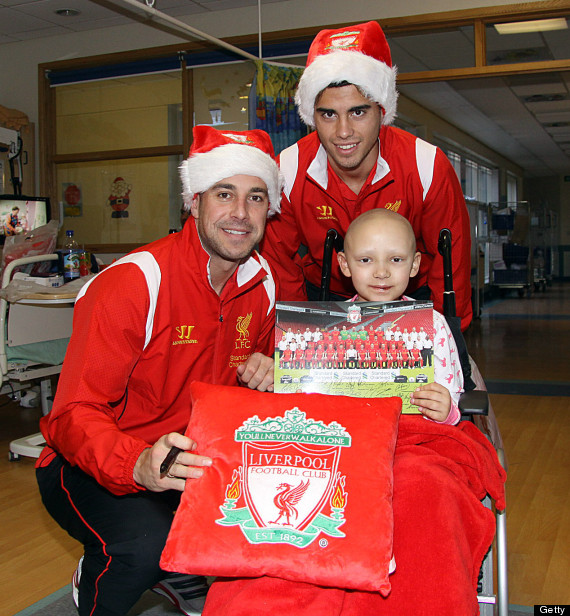 Striker Luis Suárez Luis Suarez said it was "very important" to see the children. "When you have children yourself, it makes you realise how lucky you are."
Pepe Reina meanwhile commented how "emotional" it is and that the squad had a "responsibility".