Qatar's 2022 World Cup organisers have reaffirmed their determination to play the tournament in summer temperatures despite calls from Fifa president Sepp Blatter to hold the event in the winter, as they pledged to develop air-conditioned stadiums to cool supporters and neighbourhoods.
Footballers could be playing in temperatures of up to 41C in the Arab State and pressure is on organisers to accommodate the conditioning of players or otherwise risk a poor spectacle.
"Fans will come. They will experience a middle eastern World Cup. They will feel safe, they will feel secure, they will feel comfortable and they will have a lot of fun," he maintained. "They will be physically cool and they will be cool in every sense."
Al-Thawadi added neighbourhoods would be cooled down to accommodate the thousands of football followers visiting from around the globe, citing two cities where the technology is used.
"Whether in terms of shading or the way it brings in the wind, blowing in the cooled air is the active aspect but at the same time utilising shading techniques," he told the Guardian.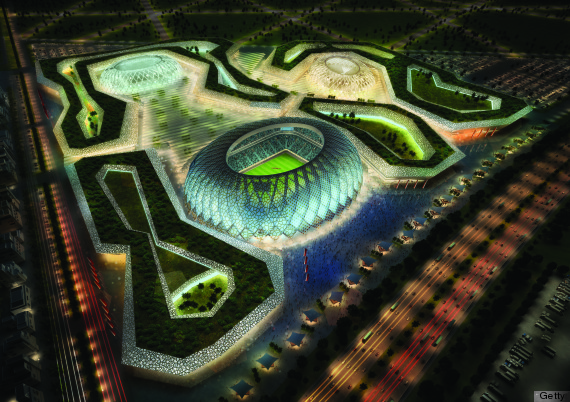 The 22nd World Cup will be played in the Middle East for the first time but Qatar's achievement in winning the right to hold international football's most prestigious tournament has been largely condemned. Aside from the stifling conditions, Qatar's human rights record and outlaw of homosexuality have also been cited since the country was awarded the honour of hosts in December 2010. Blatter even joked gay fans who travel "should refrain from any sexual activities".
Last week a Equal Times report charted how the 2022 World Cup violated labour rights. Migrants make up 94% of the country's workforce, where "they are typically forced to sign a revised contract that pays them a significantly lower rate than was originally agreed".
Al-Thawadi said Qatar had "recognised there were certain situations the migrant workers faced" and "all construction contracts contain requirements provided by international standards".