Yaya Touré has said he would "love" to end his career at Manchester City.
The Ivory Coast international has become a vital figure in Roberto Mancini's FA Cup and Premier League-winning squad since he arrived from Barcelona in 2010.
Touré scored the winning goals in the FA Cup semi-final and final in 2011 and hit the breakthrough in City's pivotal and penultimate Premier League fixture at Newcastle last season.
"I would love to end my career here," he enthused. "Nobody knows what the next step is in football and I believe that if you stop dreaming, you should stop playing football, but this is where I want to be.
"When I first arrived at City every time I went to sleep I would dream about us winning something and about us being the best team in whatever competition we take part in.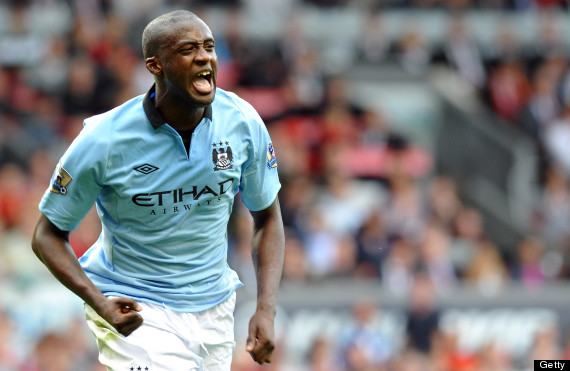 However Touré said in May "I would love to return to Barcelona and finish my career there."
Touré, whose brother Kolo joined the club in 2009 from Arsenal, added City are "at the beginning of a journey" as they seek to build on ending their 35-year trophy drought and winning their first title in 44 years.
"There is no other place I would rather finish with and I want to continue winning titles and trophies with City. I believe we are just at the beginning of our journey," he told the club website.
"We want to make history and that was part of my plan when I first signed - to make history - and we've made a start but there is so many more chapters to be written.
"Ending my playing career at City would be unbelievable, but I know it won't be easy because we want to win everything and the club is always looking to improve."