Arsenal manager Arsene Wenger has denied reports there is a rift between him and assistant manager Steve Bould, blasting the suggestions as "lies".
Pressure is mounting at the Emirates Stadium after the midweek League Cup loss to Bradford City, regarded by many supporters as a new low for the Wenger era.
Bould, who replaced the careworn yet loyal Pat Rice as Wenger's deputy in the summer, has already gained a reputation for being more forthright with the first-team squad as the Gunners bid to win their first trophy since 2005.
Wenger scoffed rumours of tension at his press conference on Friday, however.
"We are a united staff team. We cannot control lies which are written," he said.
"What is important for us now is the future, how we do in the Premier League, the Champions League and FA Cup, not whether we are out of the Capital One Cup or not.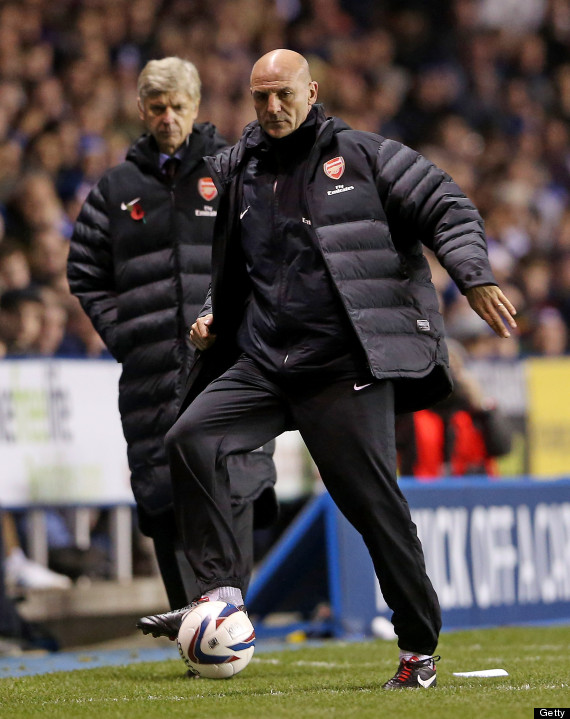 "We all look to the future.
"I believe we have a strong squad and it is up to them to show I am right."
Arsenal travel to Reading on Monday night, when they could find themselves in the bottom half of the table after the weekend's fixtures.
Perhaps the scene of Arsenal's highlight this season when they defeated Reading 7-5 in the fourth-round of the Capital One Cup, Wenger is eager to move on from the Bradford embarrassment.
"We are criticised when our results are not good, we have to take that on the chin. That we have to face a lot of lies is less acceptable."
"We are top professional people. What is important is what happens tomorrow, not what happened yesterday.
"We are sorry for that [the Bradford loss], but what is important is the next game. The squad should just focus on the next game."