The recession has claimed a pair of very famous victims - David and Victoria Beckham.
The couple have found out their LA mansion is now worth £7m LESS than when they bought it back in 2007.
Ouch indeed.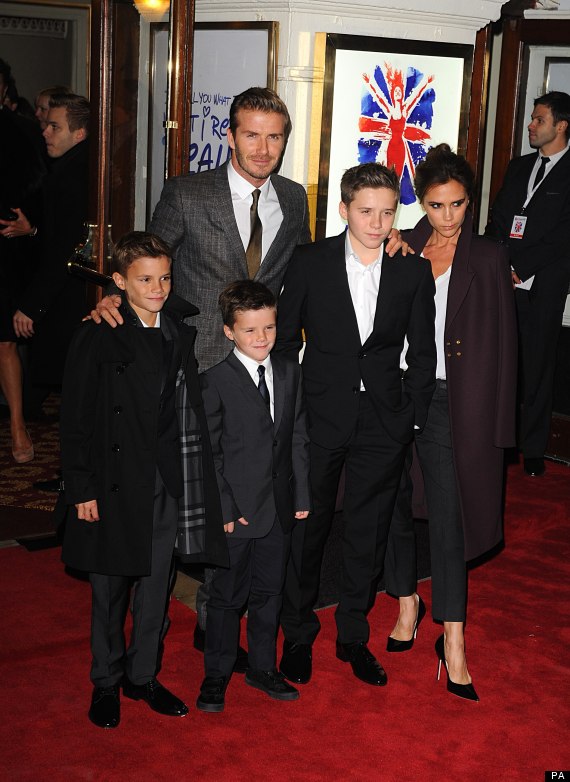 Bought for £11m, the six bedroom, 10 bathroom property is now reportedly worth just £4m, according to The Mirror.
A source told the paper: "David and Victoria originally considered selling up but then had their home valued. Unfortunately, they bought it at the peak of the housing boom and before the US property crash.
"Despite spending heavily on the place over the years, it simply doesn't make sense to sell up now. They will hold on to it, use it as their Californian base and hope the market picks up," they added.
However, when you consider their combined wealth is estimated to be around £165m, it's pretty hard to feel sorry for them.
And they are said to be splashing out on a new UK home amid rumours they are returning to Blighty.
HUFFPOST UK CELEB ON FACEBOOK | FOLLOW US ON TWITTER
The reports gathered pace yesterday, when David - who is currently in the UK with the rest of the family following the premiere of the Spice Girls' musical 'Viva Forever' earlier this week - was seen looking around schools with Brooklyn.
According to the Daily Star, the pair were spotted at a £5,175-a-term London school and are also thought to be considering Eton as an option for their boys.
VOTE IN THE 2012 HUFFPOST CELEB AWARDS