Gareth Bale has held talks with a referees' representative after the Tottenham Hotspur winger was booked four times for simulation this season.
Bale is growing an unwanted reputation as a diver after he picked up two yellow cards, albeit harshly, against Liverpool and Fulham in the space of four days last month.
However last season the Welshman executed a number of unprompted tumbles that went unpunished by referees and such tendencies have cost him in the disciplinary table in the current campaign.
"We received a visit [from a referees' representative] this past week, and me and Gareth spoke to him about this situation," Spurs boss André Villas-Boas said. "Gareth has gone through a difficult time in his career, with potentially career-threatening injuries, and sometimes, at the pace he goes, it looks like a dive when the player is actually protecting himself.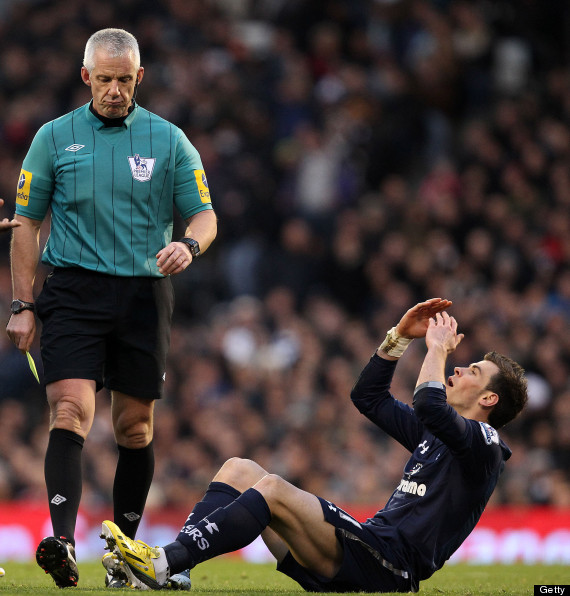 Bale is gutted at being booked for simulation at Fulham
"He has told me he doesn't mind what kind of reputation he might gain as he doesn't try to do it. He avoids opponents, he avoids tackles at high pace. It is very, very difficult for the referee to judge, and we recognise that. If he gains a tag for diving it's unfair, but it doesn't bother him in any way or form."
At international level Bale gained unwanted headlines also when he was accused of diving to win Wales a penalty in their World Cup qualifier against Scotland in October.
The Welshman has previously claimed the fouls he incurs as a pacy winger have forced him to take 'evasive action'.