Any celebrities who have been on the receiving end of one of Harry Hill's surreal jibes on TV Burp will be well aware of the comedian's unique sense of humour.
Now a pop up art gallery at London's Southbank Centre Winter Festival is proving that when it comes to art, he's no less bizarre and just as funny.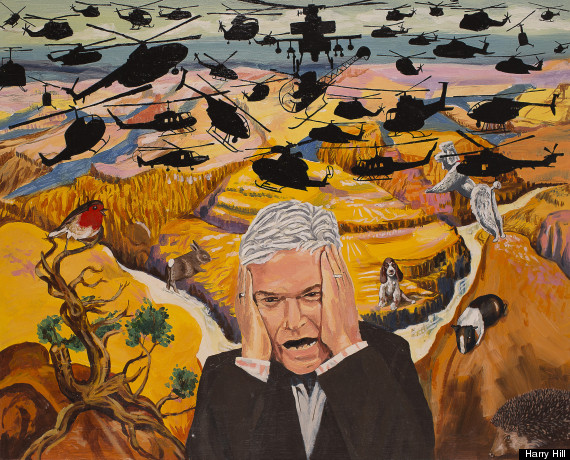 Philip Schofield trapped in a surreal dystopia
Depictions of Coleen Nolan and Phillip Schofield are particular highlights from this collection of postcards designed by Hill in a series that he calls 'My Hobby'.
The name has been taken from Hill's exhibition of paintings and sculptures that ran at the Edinburgh Art Festival earlier this year.
Amanda Holden, Vanessa Feltz, Bruce Forsyth and Damien Hirst are some of the other celebrities depicted.
The Winter Festival will run until 12 January - and if you really like Hill's portraits, you can purchase a set for £25.