Chelsea attacker Lucas Piazon has risked the wrath of his teammates after he claimed they displayed "no desire" and branded their Club World Cup final defeat to Corinthians as "unacceptable".
Paolo Guerrero's 70th minute header earned the Brazilian side the status of club world champions in Sunday's uninspiring affair, as Gary Cahill was sent off for the Champions League winners.
And Piazon, 18, who has made just two first-team appearances for the club - both in the League Cup - was forthright in his assessment of their loss.
"We didn't have desire to be champions. I think only David Luiz and Ramires, the Brazilians, showed willpower. That's why they're sad," Brazilian website UOL Esporte reported him as saying.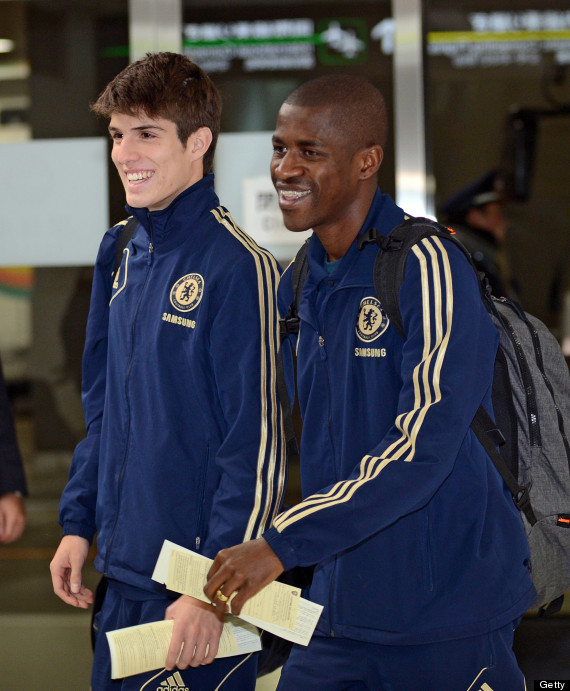 piazon arrives in Japan with Ramires
"The team went to the pitch with no desire. It's unacceptable. I noticed David was sad. He was one of the few players that showed something in the game."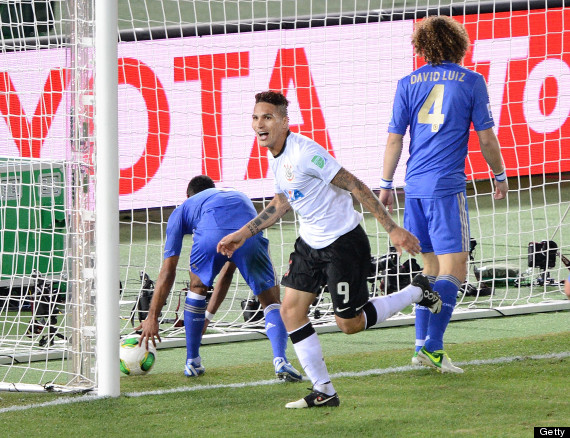 Paolo Guerrero celebrates the winner
Piazon took to Twitter to defend his comments, only he added Corinthians displayed "more courage" and "played with more passion".
Chelsea became the second side Rafael Benítez has managed to a Club World Cup final defeat after his Liverpool team was defeated 1-0 by São Paulo in 2005.
Manchester United remain the only British side to have claimed the title after they overcame Liga de Quinto in the 2008 final.