Forget big budget films, the 'real' drama has played out across our TV screens in fabulous fashion throughout 2012.
The nation has paused, rewound and recorded the best bits and spent hours discussing the highs and lows, no longer by that once overcrowded water cooler, but by the modern day equivalent - Twitter.
Here we look back at the most memorable, brilliant and shocking small screen moments of the year, when drama writers proved beyond any further doubt that the small creen is no longer cinema's poor relation...
'Downton Abbey' has been crowned the highest-rating drama of the year so far, with 10.7 million viewers tuning into watch the finale of the third series. And it's no surprise really as Lord Fellowes has provided plenty of emotive story arcs to keep viewers glued to their screens.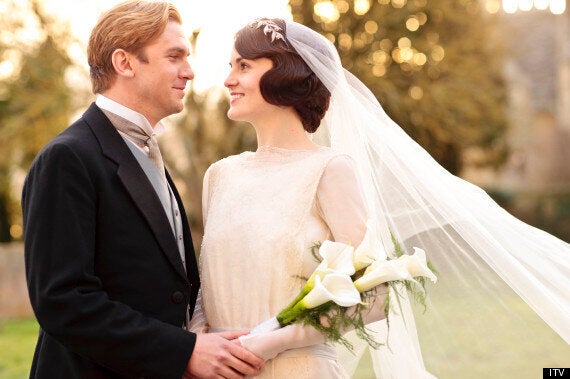 Married at last: Matthew Crawley and Lady Mary
However, it was Lady Sybil's untimely and disturbing death that stood out at as Downton series three's finest moment.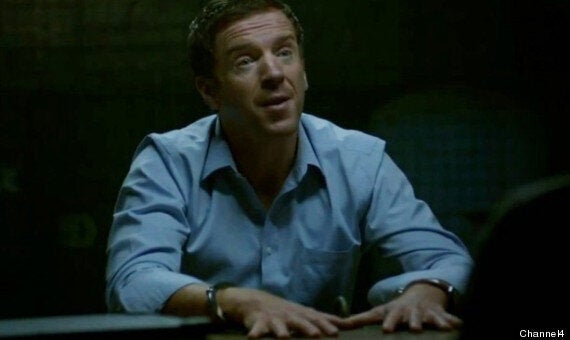 Damian Lewis as Brody, back in captivity and very, very stressed
And in a mirroring counterpoint to his ordeal in Iraq, there was a very bad cop to kick off proceedings - a menacing Peter Quinn (Rupert Friend), culminating in an uncontrolled stabbing.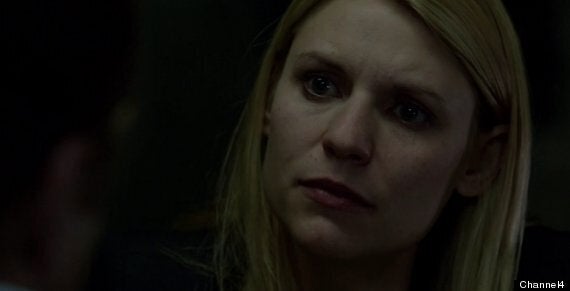 Carrie admitted her feelings to Brody - but was it all a ruse, or honest, or both?
But his rage left the door open for good, understanding, soft-eyed, seductive cop Carrie - who knew every Brody button to press. This set piece brought the best out in both Claire Danes and Damian Lewis - already both Emmy winners, but proving to any doubters just why they got them. By the end, all had been confessed, much seemed forgiven, and the battle lines had been redrawn.
Then there was Sean Bean in a dress for 'The Accused', showing a vulnerability and complexity many miles away from his usual tough-man roles.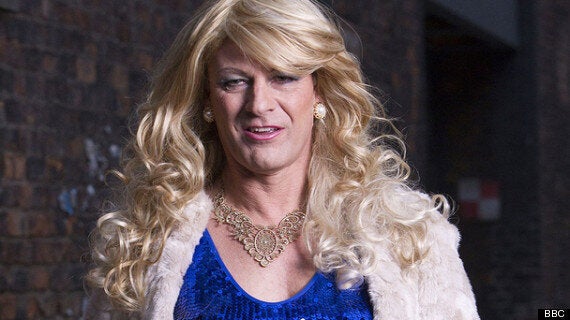 Sean Bean as indomitable Tracie
Meanwhile, 'Doctor Who' fans waved a tearful farewell to two great characters, Amy and Rory Pond.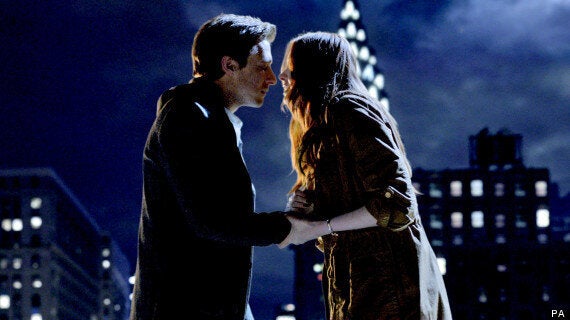 Karen Gillan and Arthur Darvill on a rooftop
Viewers tweeted their theories furiously after they saw him apparently jump to his death at the end of the second series, much to the shock of his sidekick Watson (Martin Freeman), only to re-emerge in the shadows of the graveyard where Watson was grieving over his freshly-dug grave.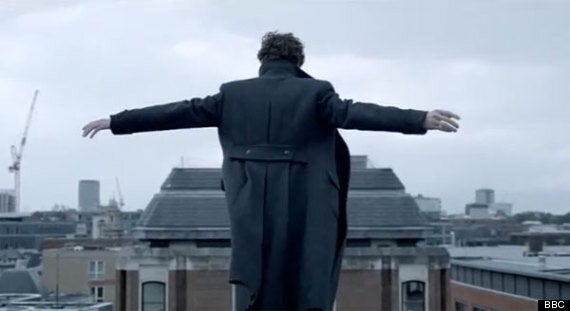 Sherlock (Benedict Cumberbatch) jumps
'Sherlock's' co-writer Mark Gatiss has revealed that fans will not be disappointed by the revelations of how the stunt was achieved when the third series finally airs.
What was your favourite TV drama moment of 2012? Let us know in the comments below and take a look at some of our readers' suggestions...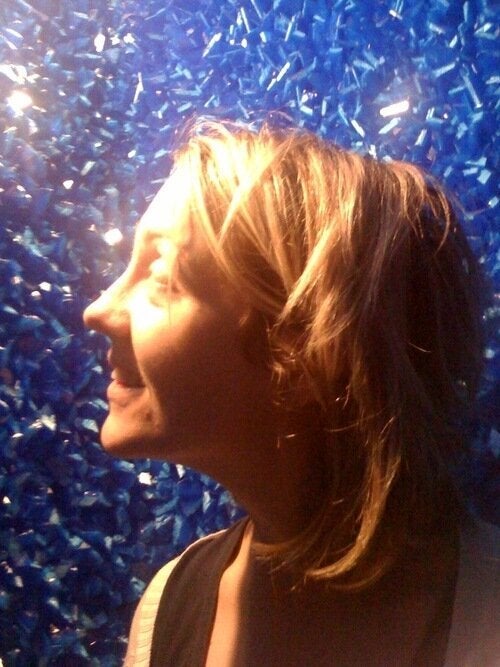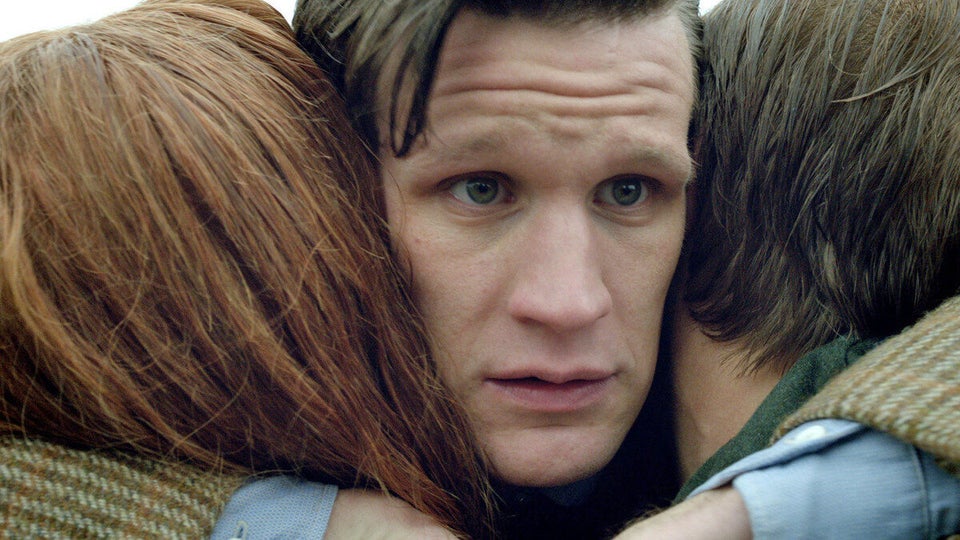 The Angels Take Manhattan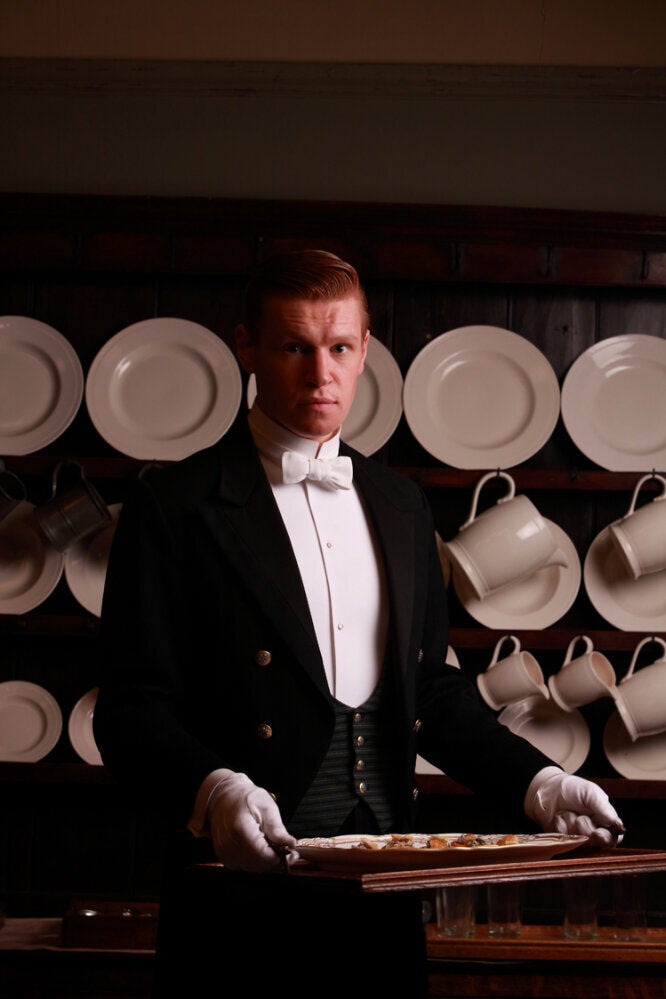 'Downton Abbey' Season 3