Monday saw the concluding part of this satisfying drama about a glamorous North London trio brought down by a catalogue of unravelling secrets.
After serving 12 years inside, it looked like Rex's innocence was the big secret - it wasn't him who shot his sister Beba's boyfriend on the same occasion as their father toppled over the banister to his death (you probably needed to see the first part to really enjoy this, come to think of it).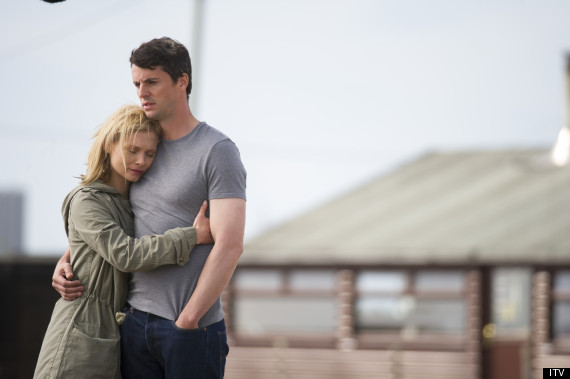 Karen (MyAnn Buring) was determined to keep Rex (Matthew Goode) safe... and in the dark
But that was before an even bigger secret emerged, when it turned out Karen had sort of... borrowed Beba's baby, and passed little Alice off as her own and Rex's - a plan that, let's face it, was bound not to end well, bearing in mind Beba's car was only seen travelling vaguely in the direction of Beachy Head, without even a parking ticket from the car park to show for it.
Sure enough, Karen's little white adoption came back to haunt her, until she eventually dealt with the threat of being uncovered, with one of the least convincing murders ever seen on TV - death by Pashmina.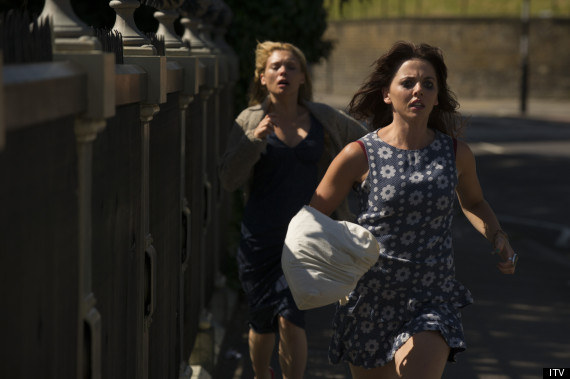 When Karen discovered that her friendship with Beba was over, it all got a bit messy
But by then, I was happily feasting on the locations, the leafy lanes of Highgate, the iconic Trellick Tower of North Kensington and, most striking of all, the clapperboard dusty chic of the Kent seaside, which I guessed to be Dungeness or thereabouts. Karen, Rex and Beba might have been having a fully dysfunctional time - with the guiltless person the only one of the three to experience life behind bars - but they could have been funded by the South East English Tourist Board while they were at it.