"Nothing is really as it seems," says 'Downton Abbey's' Allen Leech.
By the look of the show's Christmas special trailer, his character Tom Branson is about to embark on a love affair with the new maid Edna, after he's seen smooching her with his top off.
But the Irish actor is unaware that the scene is in the preview, and adds: "It would explain all those vicious tweets I've been getting recently."
After first appearing in the hit ITV period-drama as a chauffeur, Leech's outspoken character Branson has risen up the social ranks after marrying Lord Grantham's daughter Sybil, earning a legion of fans along the way.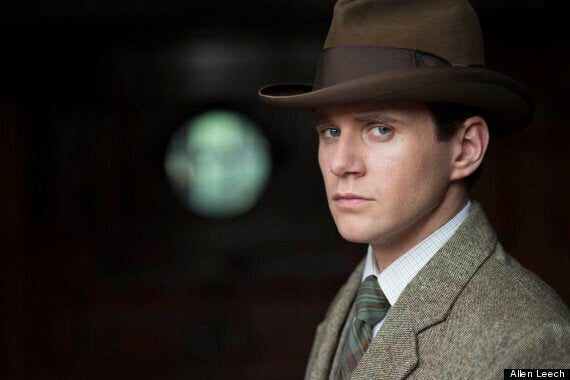 Allen Leech as Tom Branson
Unfortunately, they weren't all so happy with how his character reacted when his beautiful wife died during labour...
"The abuse I got on Twitter after episode five was crazy, people care about the character so much... they asked 'Branson, why didn't you do more to save her?'
"I'm actually just an actor. I find it very dear that people care so much about her."
Sybil's death was one of the saddest scenes on TV this year. The baby - which promised to unite the fractured family once again - was on its way, but complications over the birth ignited a clash between old - the traditional administrations of purse-lipped surgeon Sir Philip (Tim Piggott-Smith) - and the new-fangled ways of Doctor Clarkson (David Robb).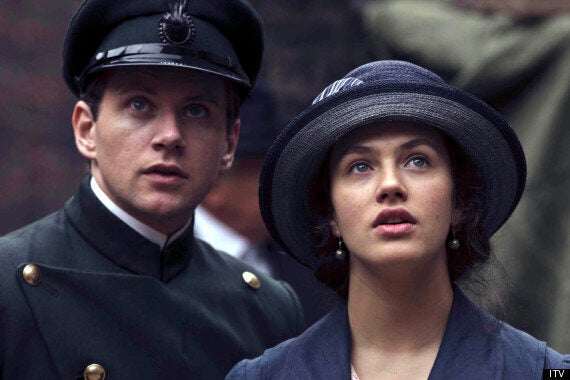 As the Dowager explained, "the decision must lie with the chauffeur" - but poor old Branson bowed under the weight of Sir Philip's arrogant complacence and the house was plunged into mourning.
What was that scene like to film, I asked?
"It was really difficult to film because it happened over two days and was really just emotionally draining to shoot.
"The thing about 'Downton' is we all started the journey together and out of nowhere it became this huge success. It was really sad, no one wants to cry for 10 hours a day.
"By the end of it, it was just me crying because I was just tired of crying," Leech explains.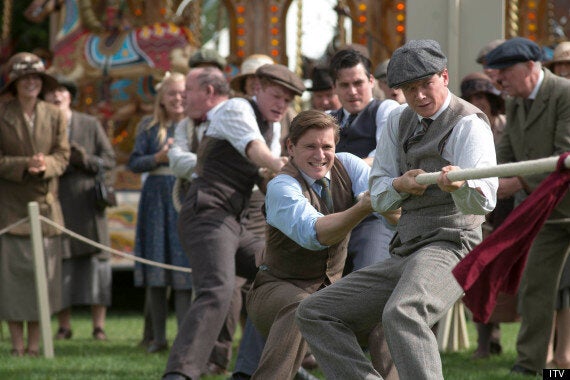 A scene from the Downton Abbey Christmas special
On Christmas day, Downton fans will see a special two-hour festive episode of the show, filmed in August, which Leech promises will tie up the loose ends from series three.
"There are so many stories that haven't been finished. Christmas will give people so many of those answers you're going to want to know. It's a Sunday night experience and you don't want to be the one on Boxing Day who hasn't seen it," Leech says.
Producers have warned viewers to have their "tissues ready" for the show's Christmas tearjerker which sees the family visit cousins, against a backdrop of deer stalking and shooting in the Highlands.
But Leech explains: "Now that he's estate manager, Branson has to stay at Downton to try and keep the staff from running amok."
"It drives Mr Carson crazy because the last thing he wants is to take the orders from Branson," he adds.
As for his character next series, Leech is looking forwards to seeing what happens with his daughter in the show: "At the end of the day he said he wanted to go back to Ireland but obviously he can't. So I'd like to see how strong that urge is to return home."
And although the details of series four haven't been confirmed yet, Leech hints: "It definietly will be set in the twenties, the max jump they'll do is six-eight months I'd imagine, or else we'd all have to start wearing talcolm powder in our hair and doing old man acting." Writer Julian Fellowes, actors Elizabeth McGovern and Hugh Bonneville pose with last year's Golden Globe for Best Mini-Series or Motion Picture Made for Television
For now the cast are basking in another bunch of Golden Globe nominations. "It's just so lovely that the Americans have embraced it. As well as other countries, I was just in Barcelona and the show is massive out there. It was weird to hear myself dubbed in a squeaky Spanish voice," Leech says.
Is he worried about the competition? 'Downton' is up against a strong group for the Best TV Series Award.
"I think they are all great shows, we speak about them all around the dining room table at work - 'Homeland', 'Mad Men' and 'Breaking Bad'. What competition to be surrounded by."
You can catch the Downton Abbey Christmas special on Christmas Day at 8.45pm on ITV1. And Downton Abbey: A Journey to the Highlands comes to DVD and Digital Download on 26 December, courtesy of Universal Pictures (UK).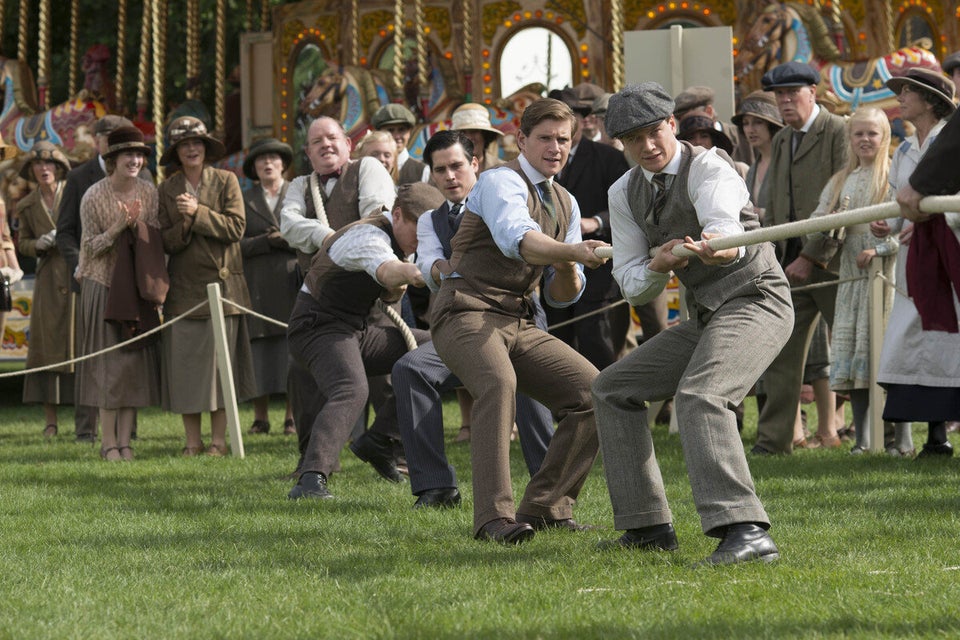 Downton Abbey Christmas
Related