British Swimming has vowed to step up its performance in response to a cut in Swimming funding announced by UK Sport.
Swimming was the major casualty in today's funding announcement for the four years leading up to Rio 2016 after it returned just three medals at London 2012.
There was good news for athletics, cycling, rowing, boxing and gymnastics in the record pot of £347million but reductions for swimming and volleyball, while backing for basketball and handball was cut altogether.
With Rebecca Adlington picking up two bronze medals and Michael Jamieson one silver, bosses at British Swimming had braced themselves for a drop in funding.
David Sparkes, British Swimming CEO, said: "Overall we are satisfied with the outcome. While disappointed with the award for swimming, we recognise we need to rebuild confidence that we can deliver medals at Olympic level consistently before we can demand more investment.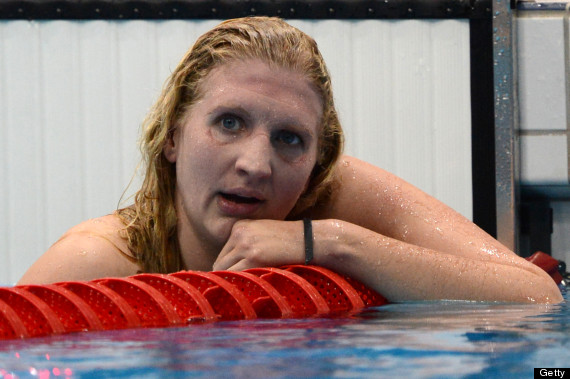 Adlington underachieved at London 2012
"We had a disappointing Olympics in swimming and we now need to focus our energies on driving the cultural change needed moving forward and this will be built around a no compromise approach underpinned by performance management and strong effective leadership.
"Everyone involved in swimming remains committed to working hard towards achieving success in Rio and beyond."
Despite the loss in funding for swimming, British Swimming saw an increase in funding for four other aquatic sports - disability swimming, diving, synchronised swimming and women's water polo.
"We are delighted to see increased investment in disability swimming and diving which is richly deserved although there remains still much to do in these areas before Rio," said Sparkes.
"The funding of women's water polo and synchronised swimming is welcomed as clearly UK Sport recognises the tremendous progress these two sports have made in the last four-to-five years."
Team GB did better on the athletics track than expected with the highlights including gold medal performances from Mo Farah, Jessica Ennis and Greg Rutherford and this has been reflected in their funding.