Harry Styles has continued in his quest to become the most inked teenager on the planet.
The One Direction singer has added to his string of meaningless scrawls beautiful body art by having an enormous ship etched on his left arm.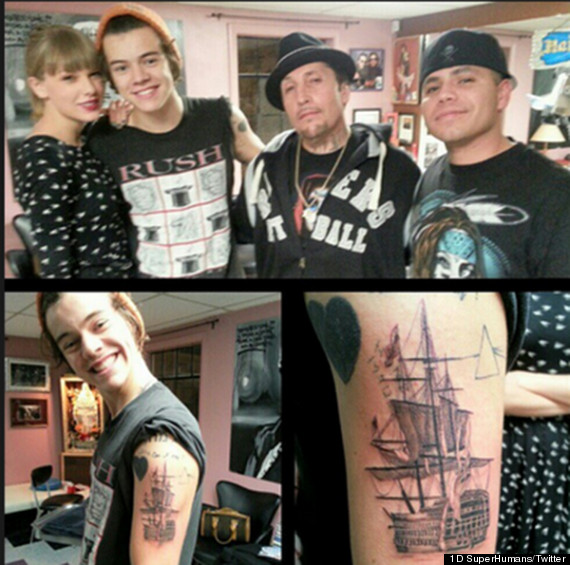 He was spotted getting the tat yesterday at his favourite tattoo parlour in LA, the Shamrock, which is also a favourite of David Beckham.
The band have jetted back out to the States to appear on the final of 'The X Factor USA' on Thursday, and Harry had been in town for all of five minutes before heading out to get his latest inking.
He did have time to pick up girlfriend Taylor Swift though, who looked on has he went under the needle.
HUFFPOST UK CELEB ON FACEBOOK | FOLLOW US ON TWITTER
Afterwards, Harry posed for pictures with the tattoo artists and proudly showed off his new ship.
But Harry, we're begging you, please stop there.

VOTE IN THE 2012 HUFFPOST CELEB AWARDS