Chelsea boss Rafael Benítez is keen to avoid another row with Neil Warnock after the Leeds United manager revealed the Spaniard threatened to sue him ahead ahead of the clubs' Capital One Cup tie.
Warnock has held a bitter grudge against Benítez since he fielded a weakened Liverpool side against Fulham towards the end of the 2006-07 Premier League campaign. The Cottagers, battling with Warnock's Sheffield United, Wigan Athletic and West Ham United to avoid relegation, won 1-0 against a Liverpool side focusing on the Champions League final while United were relegated on the final day of the season after a 2-1 loss to Wigan.
Manchester United manager Sir Alex Ferguson was also criticised by Warnock for playing an under-strength team for their final day fixture with West Ham. The Reds were preparing for the following week's FA Cup final and lost 1-0 to the Hammers, galvanised by a resurgent Carlos Tévez.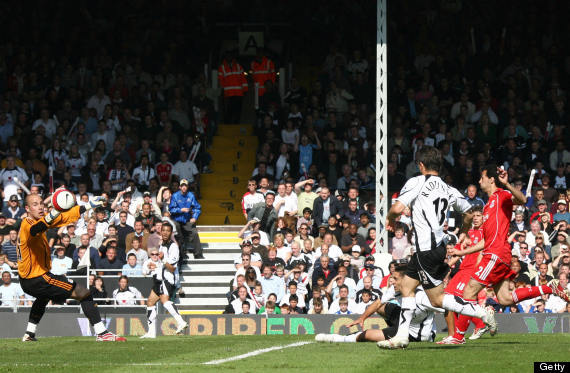 Clint Dempsey scores his first Fulham goal to defeat Liverpool in May 2007
Benítez, whose legal team later sent an email to Warnock warning of possible action through the courts were he to blame the Spaniard for the Blades' relegation again, played down the feud.
"I'm professional so I won't have any problem [shaking hands]," Benítez said. "There will be a lot of people watching us, so we have to behave."
"I saw that he said he has an email from me threatening to sue him, but I don't remember. It's true, but I didn't remember it."
"Every person has their ideas of each other. I'm professional and will try to do my job and won't be involved in anything, but what I will say is that the league is 38 games and not just one match."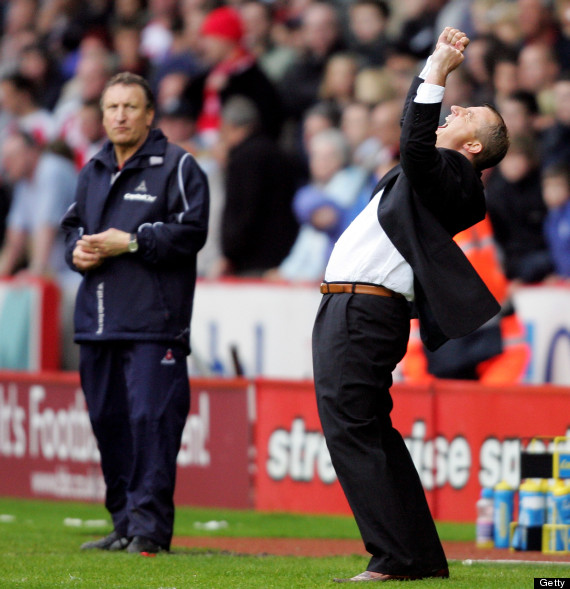 Warnock watches on as Wigan manager Paul Jewell celebrates their survival in 2007
Warnock's United only needed one point from their final two games to remain in the top flight, but lost both games to Aston Villa and Wigan. They were relegated due to an inferior goal difference to the Latics.
Sacked by Queens Park Rangers in January, Warnock resigned as United boss immediately after the Wigan defeat, but still bears scars from that rain-sodden final day.
"Enough water has passed under the and I don't think I should get into that subject," he said ahead of tonight's quarter-final with Chelsea.
"I don't want to give you any more ammunition than you've already got. It's one of those things that disappoints you in life. You have to get on with it.
"I've made my feelings clear over the last few years and nothing will change that."
He added he still had the legal action he received from Benítez's solicitors in a scrapbook.