Rihanna has jetted back home to Barbados for a heartbreak holiday following rumours she has split from on-off boyfriend Chris Brown.
The singer was spotted in the Caribbean sunshine at a villa in Cove Springs with best friend Melissa Forde, but she looked far from happy to be there.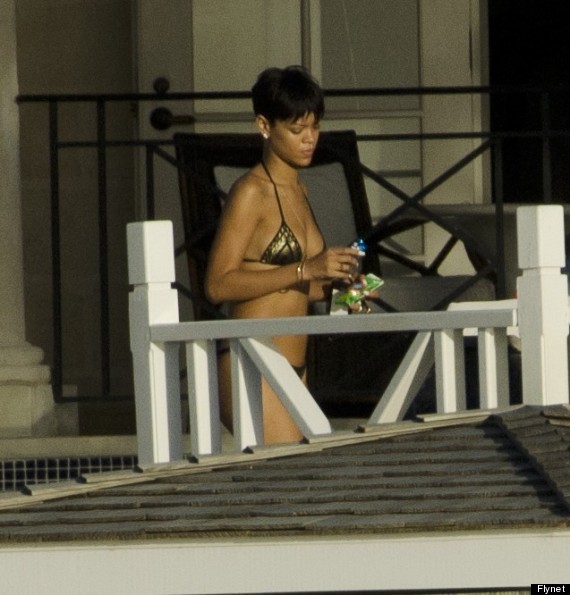 RiRi looked glum as she escaped to Barbados
RiRi looked glum as she strutted around the pad in a tiny gold and black bikini, but she did have the added worry of rescuing her bikini bottoms from disappearing up her derriere. If it doesn't rain, it pours, eh?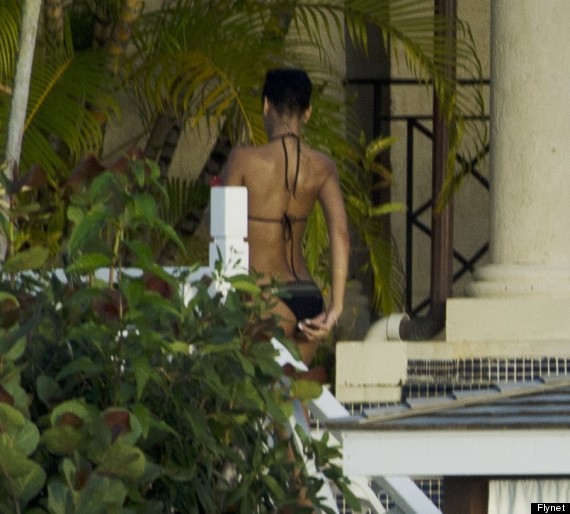 Someone's got a hungry bum...
It has been reported that Rihanna and Chris have called their relationship off after she posted one of her 'R cards' on Twitter which read: "Being single sucks. The only thing I get to do anymore is whatever the f**k I want to do."
The star - who recently snapped up a $12m LA mansion - jetted to the island after performing on the final of 'The Voice USA' earlier this week.
Coincidentally, so did 90s TV star Emma Forbes, who looked as if she was having a whale of a time on the island.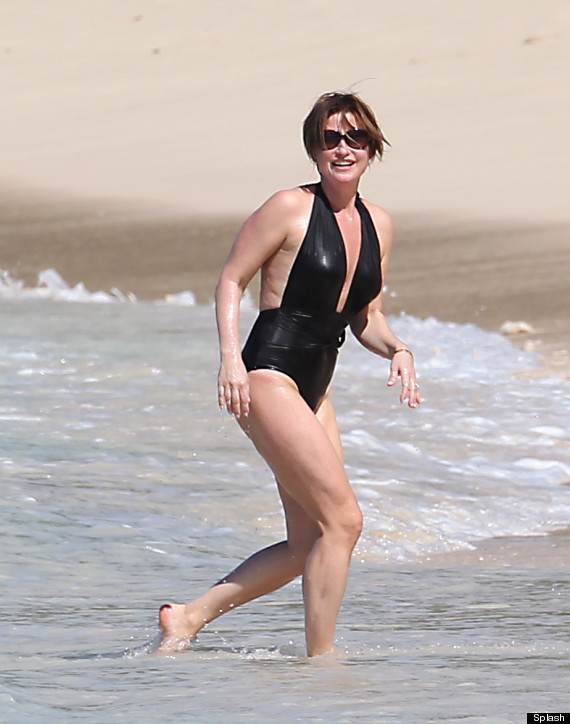 Emma Forbes was spotted enjoying the sunshine in Barbados
Perhaps she should pop over to RiRi's and spread some of her pre-festive cheer.

HUFFPOST UK CELEB ON FACEBOOK | FOLLOW US ON TWITTER
VOTE IN THE 2012 HUFFPOST CELEB AWARDS