There is nowt more we love here at HuffPost towers than seeing a celebrity stacking it.
And after Kate Moss' tumble last week, it was Kim Kardashian's turn to give us a LOL.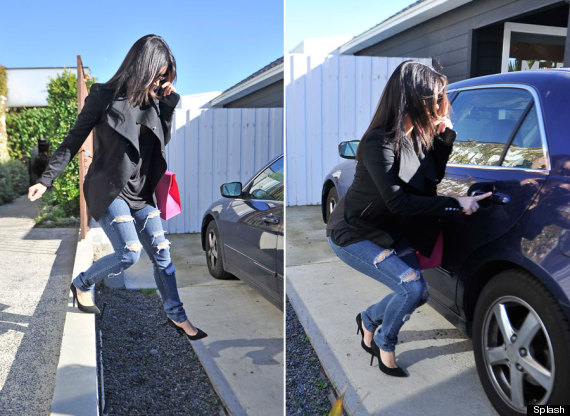 Kimmy was heading out to a hair salon in LA yesterday when she came a cropper.
Well, she will wear those towering stilettos.
HUFFPOST UK CELEB ON FACEBOOK | FOLLOW US ON TWITTER
We could soon be seeing a lot less of the star than we're used to though as KK is set to leave Instagram following their change in policy.
Kim tweeted her frustrations at the new terms of use, and now a source has added that she is thinking of taking her 5.7m followers elsewhere. Lucky them.
"Kim is telling friends she's considering leaving unless its new policies are drastically revised, ASAP," reports TMZ. "She's thinking about shutting down her Instagram account, going to a rival photo-posting company ... and taking all of her followers with her."
The star unveiled a new fringe earlier this week, but it has since proved to be a clip in.