LeAnn Rimes' lawyer has defended the star against allegations she was intoxicated during her awkward live performance on 'X Factor USA' on Wednesday.
The 'Blue' hitmaker took to the stage alongside aspiring teen singer Carly Rose Sonenclar for a special collaboration on her 1997 track 'How Do I Live', but she sparked fears for her wellbeing after appearing to miss a few notes and flub some of the lyrics.
Despite the initial vocal troubles, the pair was met with thunderous applause at the end of the song, with talent judge Britney Spears branding the performance "shockingly amazing".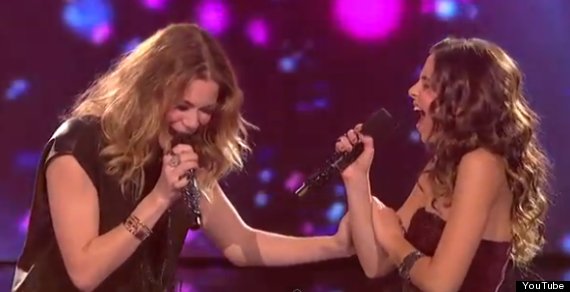 However, online fans began to question whether Rimes was drunk on 'The X Factor' and now her legal representative, Larry Stein, has spoken out to put a stop to the false speculation.
He tells TMZ.com, "LeAnn was not performing the way she would normally perform, because she was on stage with a young girl."
And he has brushed off gossip alleging his client was drunk, saying, "There have been a lot of untrue things said by others and it feeds into this sort of thing."
Rimes, who sought in-patient treatment for stress and anxiety issues over the summer, has been battling a cold this week, but decided to honour her commitments and told U.S. TV host Jay Leno on Tuesday night, "I was and am so sick."